Description
WiFi Smart Curtain Blinds Switch Module with a Remote
WiFi Smart Curtain Blind Rolling Shutter Switch, Smart Home automatical curtain control system Touch Switch with Glass Panel
– Touch by manual 'OPEN' /'UP' , 'PAUSE'/'STOP', 'ClOSE' / 'DOWN'
– Mobile App Remote Control, App Timing, Support Both IOS and Android
– Voice Control, Works with Google Home, Amazon Echo Alexa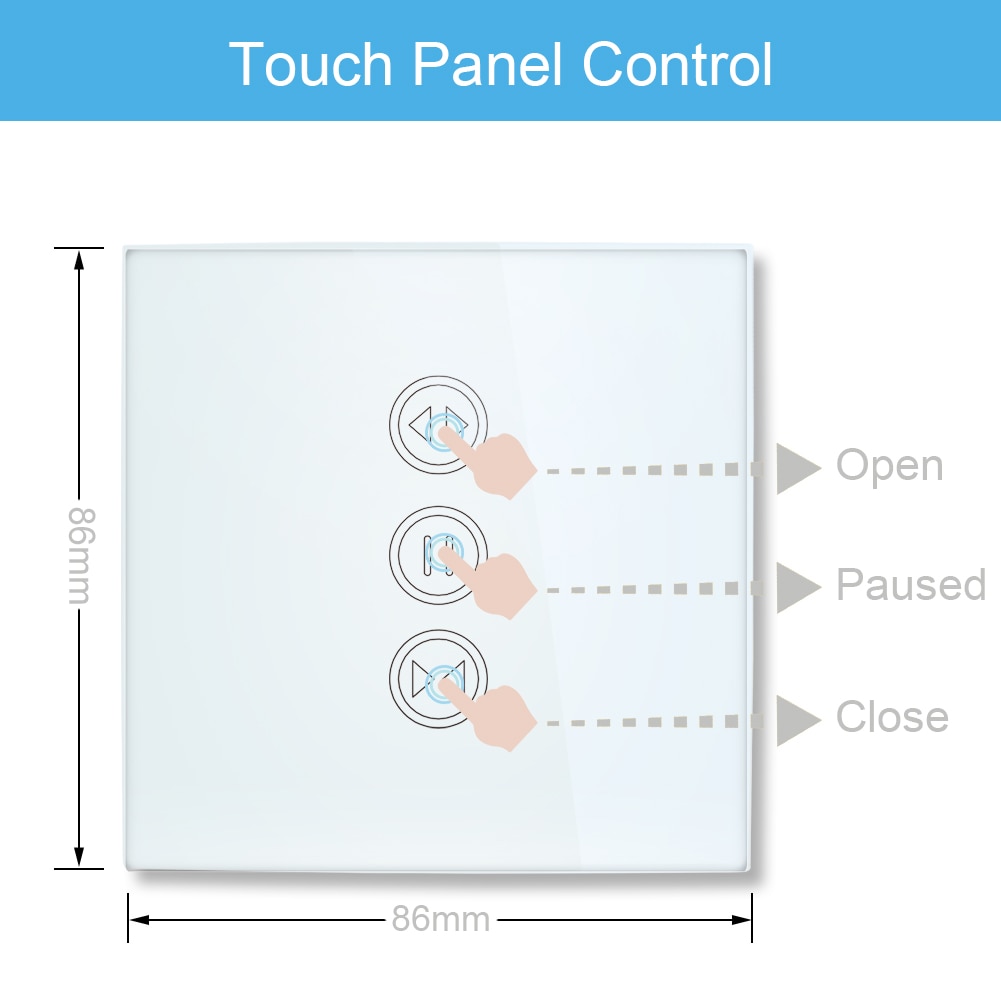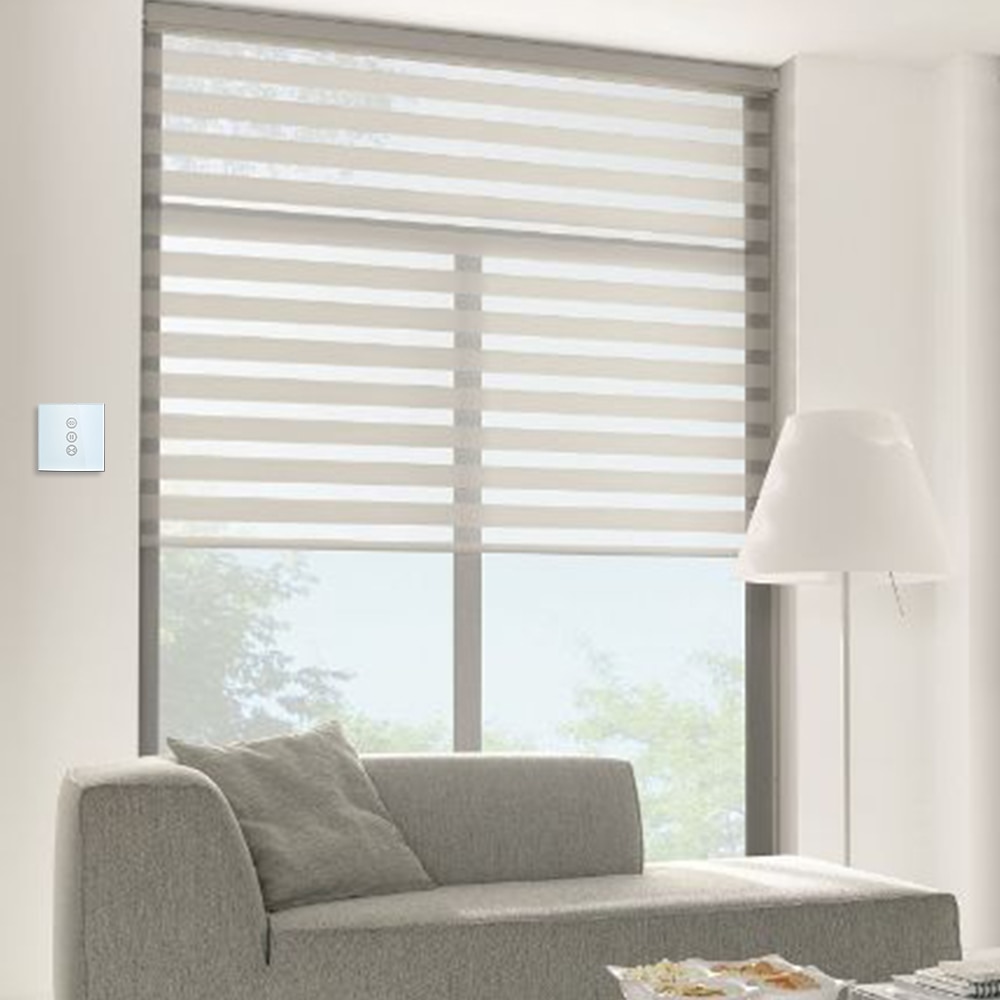 WiFi Smart Curtain Blind Rolling Shutter Switch, Smart Home automatical curtain control system Touch Switch with Glass Panel
Please note at least 3 wires must be required for your motor, Live Wire 1, Live Wire 2 (for OPEN and CLOSE), and Neutral wire , otherwise it can't be connected to the motor , The switch can be compatible with any electric shutter motor with 100-250 VAC voltage input, 600W Max. like Somfy, Dooya, A-OK, etc, but the neutral wire must be required for installation.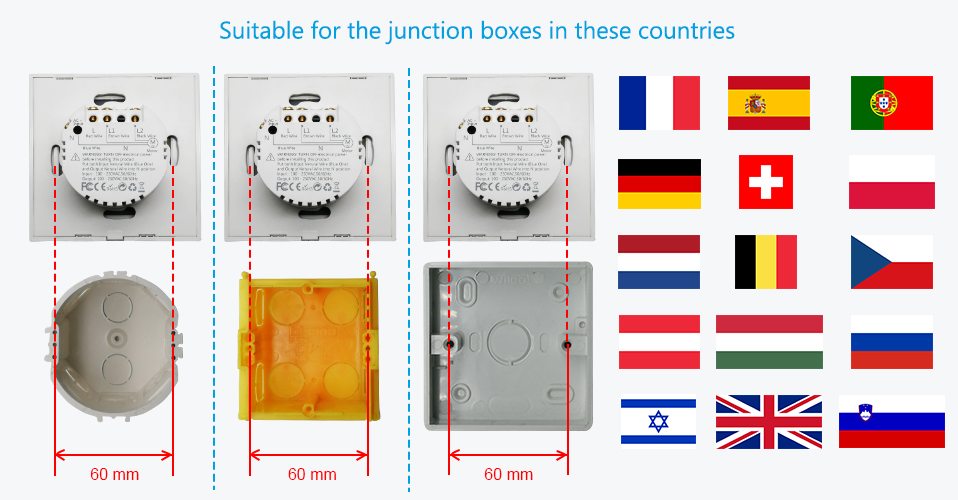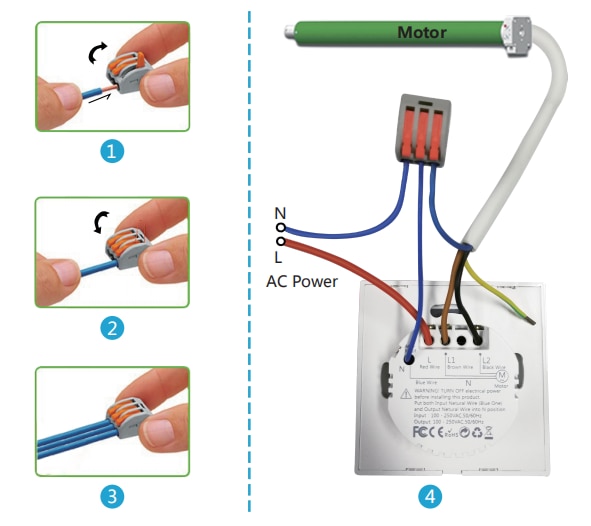 Remote Control Anywhere
Remote Control your curtain with your mobile 2G, 3G, or 4G network anywhere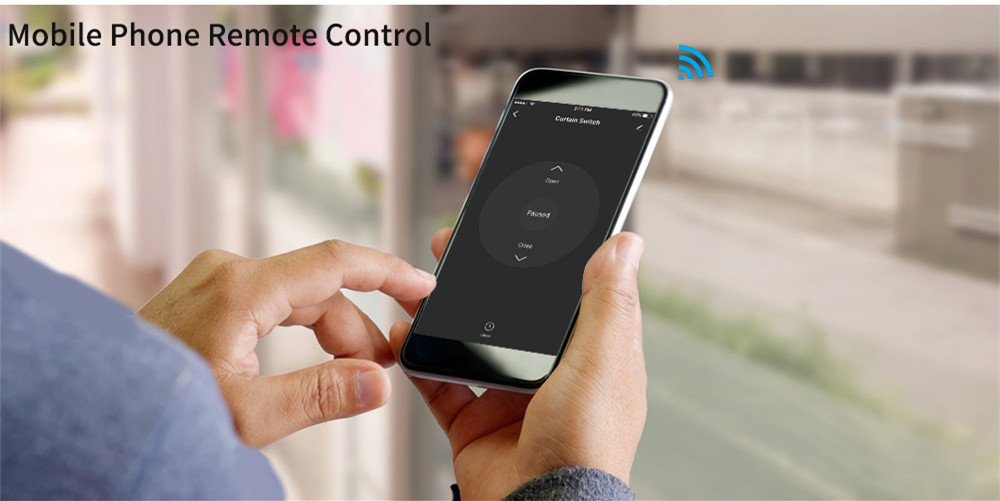 Set Schedule for when to open , when to close
No light always ON
No Lights always be on unless you touch on panel , it will be on for 1 minute only, and if you don't connect WiFi , the indicate led be on, it's a reminder , after you connect WiFi, the led will be off.
But if you don't connect WIFI, the light will be always on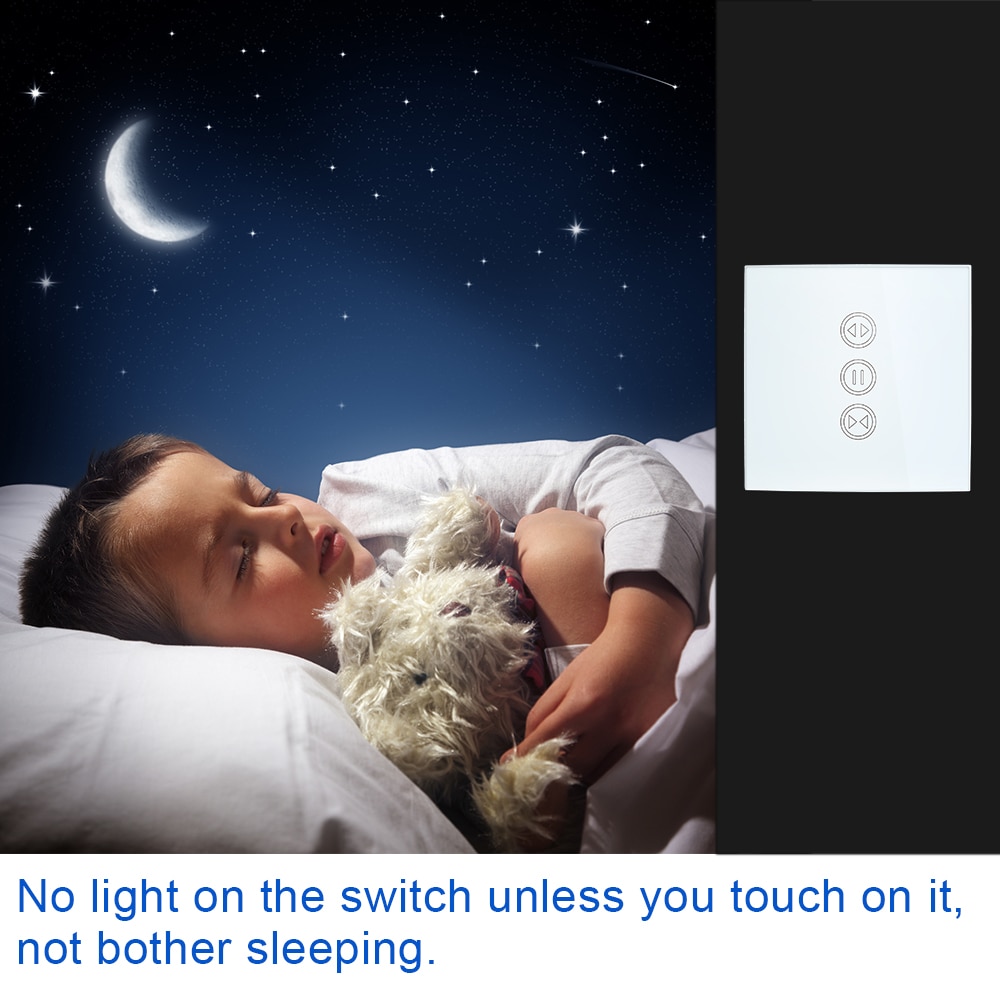 Hands-free Voice Control Smart Blind Switch
Compatible with Alexa, Google Home
With voice control to turn on and turn off the curtains.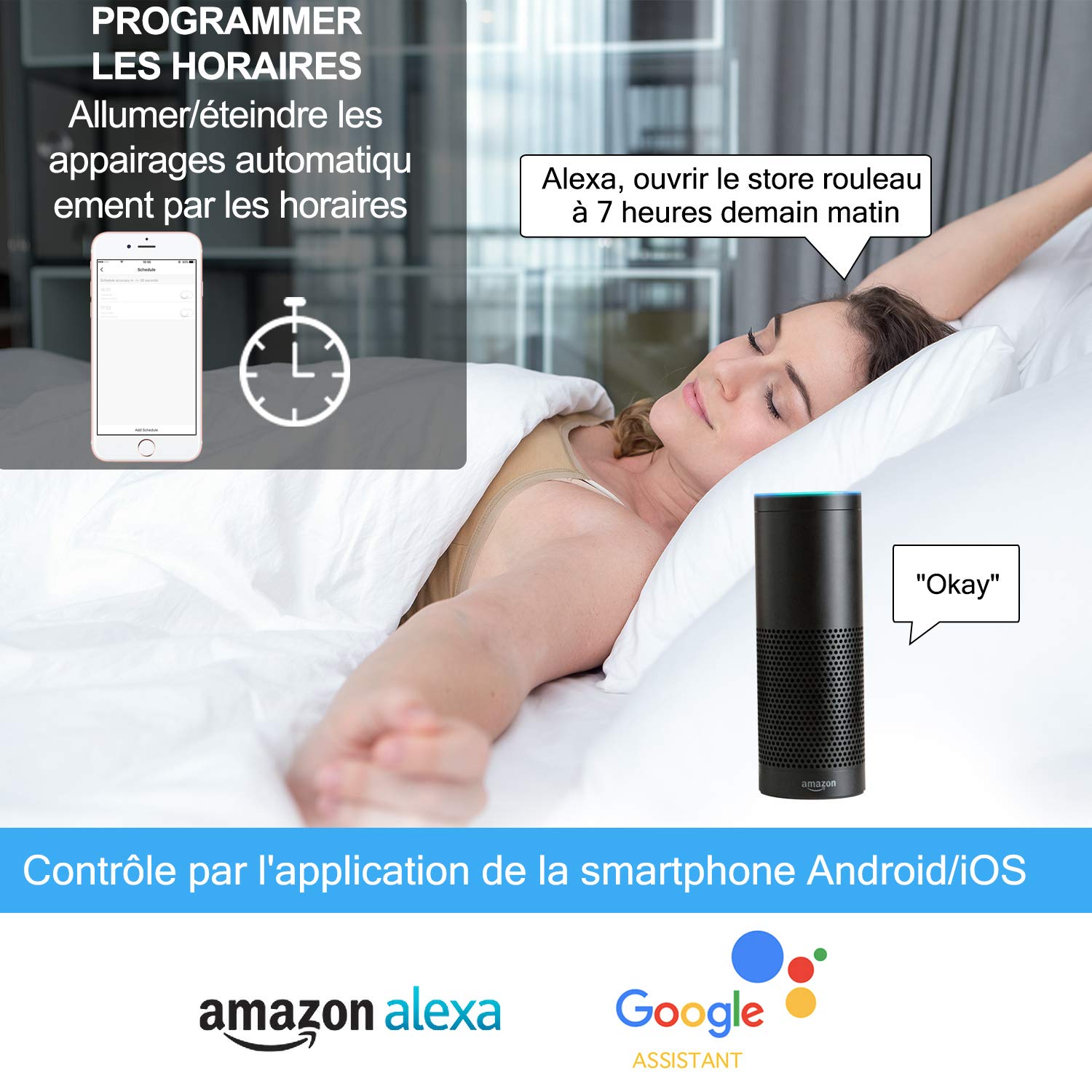 Group Function and Device Sharing with App
You can create group in the APP to manage all the blinds in your house and share the device to all your family members.
What's in the box
– User Manual with 8 pages detailed instruction for how to connect curtain switch, how to connect App.
– 4 languages available, Spanish, French, Germany, and English. Please contact us if you have any special demand for the user guide.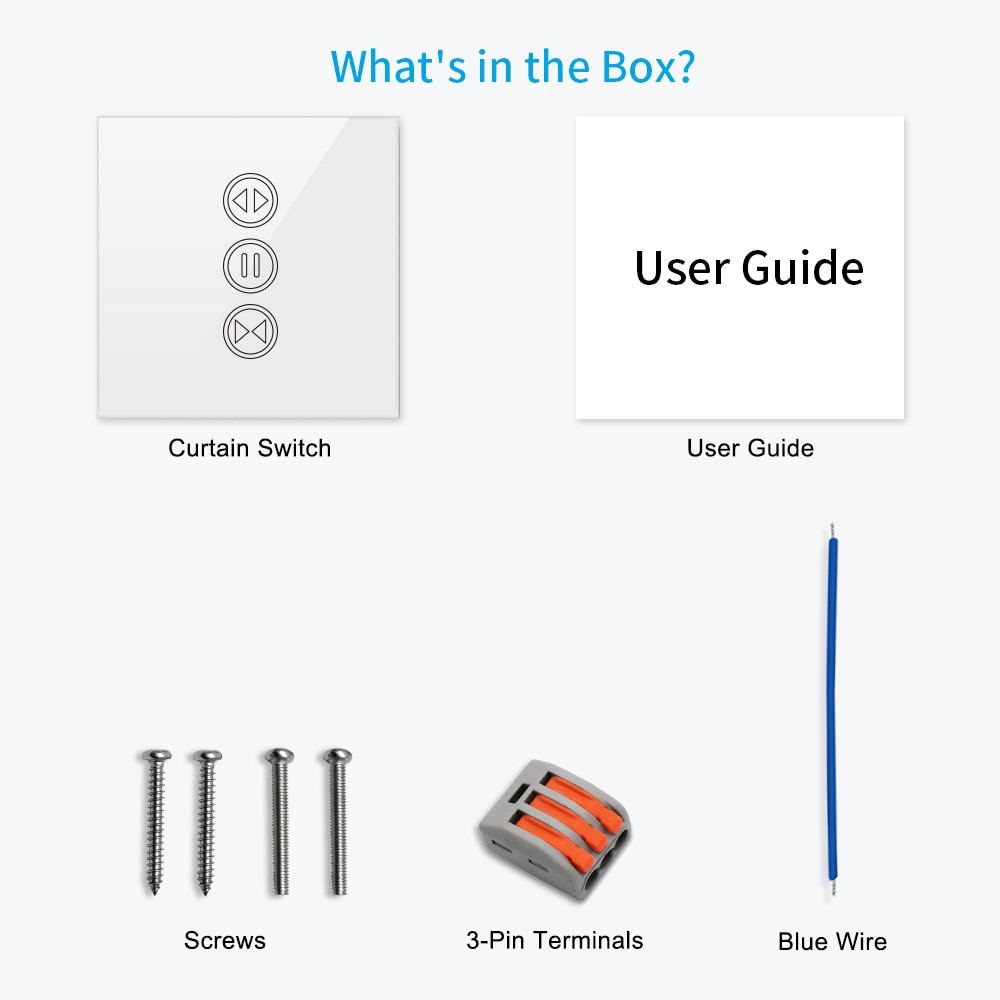 This switch is WiFi touch switch only, not with RF, it can't work with the RF remote in our store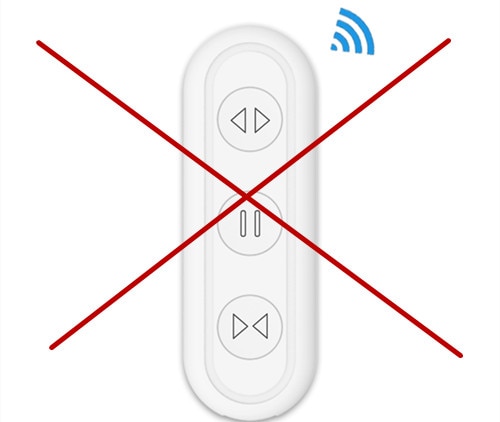 WiFi Smart Curtain Switch -US, Italy, Chile
Italy, Chile, US WiFi Smart Water Heater Boiler Switch
EU WiFi Smart Water Heater Boiler Switch
EU WiFi Smart Water Heater Boiler Switch
NEW WIFi Switch Module, Compatible with your physical toggle manual switch, you can turn off the switch but turn on by App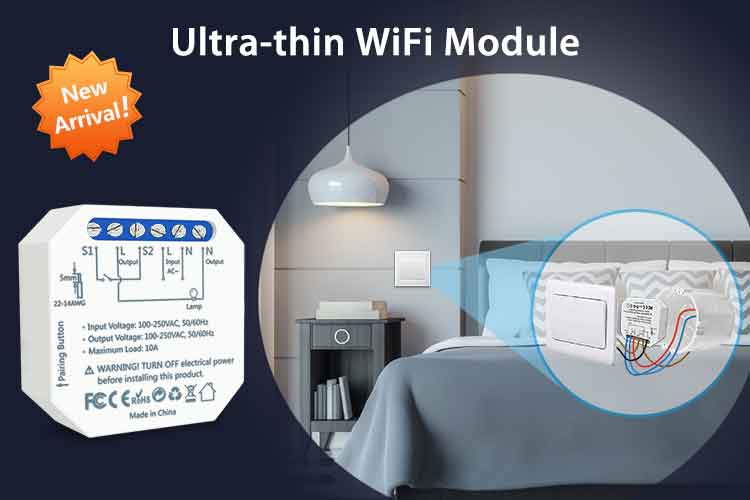 WiFi Smart Socket switch Module, make your socket and lights smart
2 Channel WiFi Smart Switch Socket Module with a remote control
WiFi light socket
15A WiFi Smart Switch Module
RF+WiFi Smart Switch with Kinetic wireless switch
16A Israel, Italy, Chile , and Swiss WiFi Socket Plug
WiFi smart socket with a kinetic wireless switch, self powered , no battery required
WiFi LED Bulb, Works with Google Home, Amazon Alexa, IFTTT
Magnetic Wireless Switch