Description
Recommend
Bring Natural Light into Your Wardrobe
Baseus Sunshine Series Human Body Induction Wardrobe Light
Features
High color rendering index lamp bead: Restore the color
150 Days: long endurance
Dual induction: PIR human body induction+photosensitive induction
Magnetic installation: Easier pick and place
One Second Response, Open Up and Light Up (PIR Human body induction,Photosensitive induction)
The Built-in dual inductive elements can intelligently recognize different light and shade environments. Do not light up in the daytime while automatically light up when detect human bodies at night, convenient and user-friendly.
Comparable to Natural, Light Sources Light Up the Natural Color of Clothing
In order to restore the natural color of clothing under the lamp, we adopt the higher standard LED lamp beads of more than 90 of color rendering index, comparable to natural light sources and better restoring the natural color of clothing.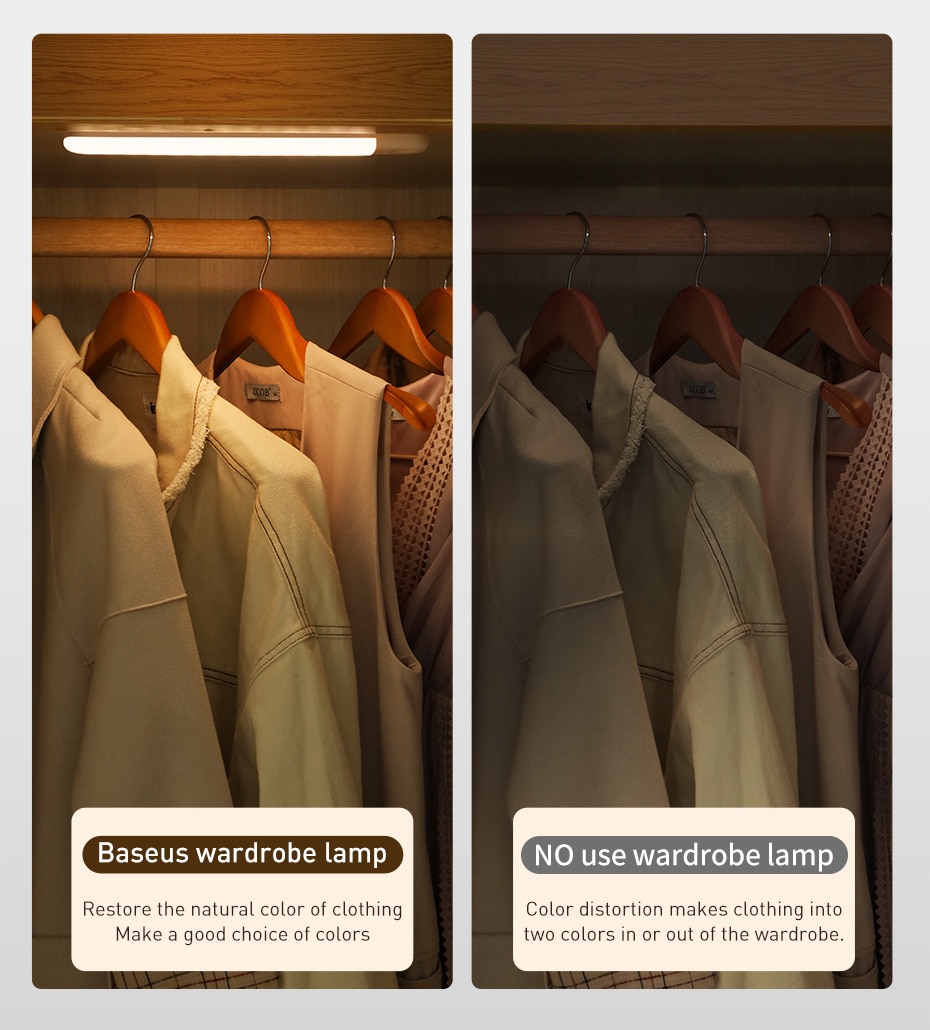 Little Consumption Long Endurance
It is a low energy consumption lamp. The theoretical endurance of the built-in 800mAh high-capacity battery is more than 150 Days ininduction mode. Save you from repeated charging.
Note: calculated on the basis of 5 times of induction lighting per day. The above data are measured by the Baseus laboratory. the actual use will be slightly different depending on the specific circumstances.
Stripe Design for Larger Light Source Area
The arc-like lamp body has larger Light source area. Light up easily not matter how much clothing you have and how big your wardrobe is.
Light Up the Dark When Get Up at Night
It can be inside the wardrobe. Or at the bedside, it lights up the dark when you get up at night. The soft light is not dazzling and does not affect the family's rest.
Guard Your Family, Safe and Secure
The built-in smart chip in the lamp body will automatically power off when over-charge and over-discharge. Keep you safe and secure
Warm and Soft Light, Tranquil and Peaceful Life
Place it on a desk as a reading lamp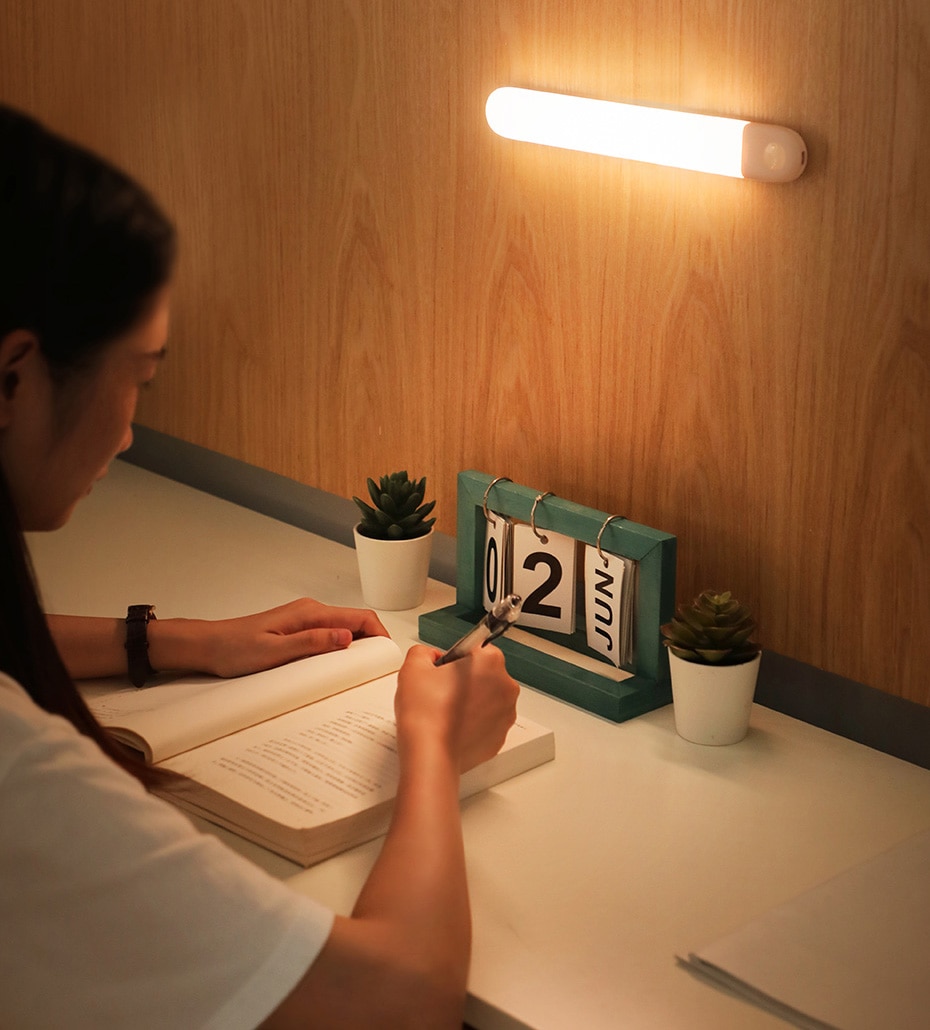 With 3 Modes
AUTO Induction Mode, OFF Mode, ON Mode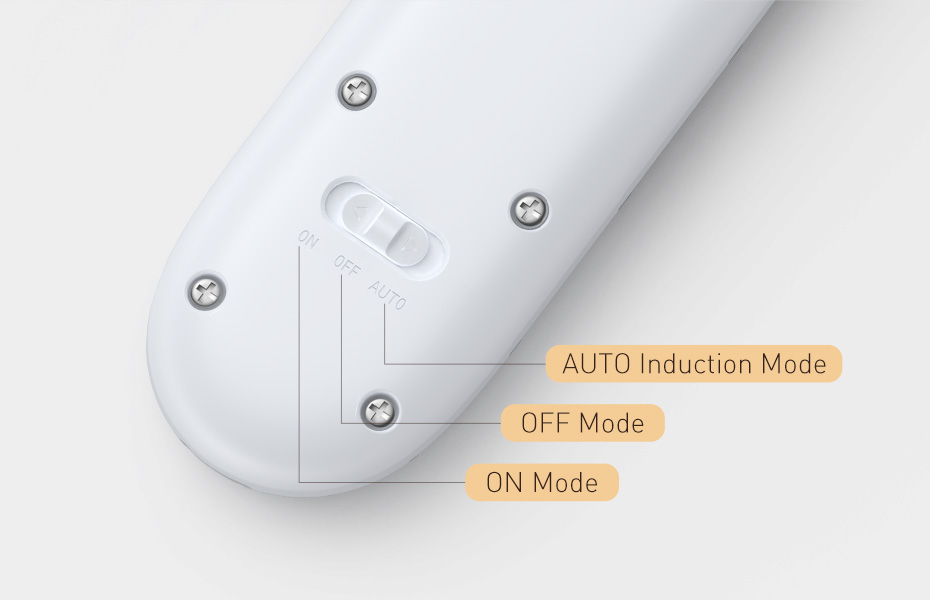 Magnetic Pick and Place, Portable Soft Light
The customized magnetic base firmly adsorbs onto the groove of the lamp body. It can be used as aportable flashlight when take down the base.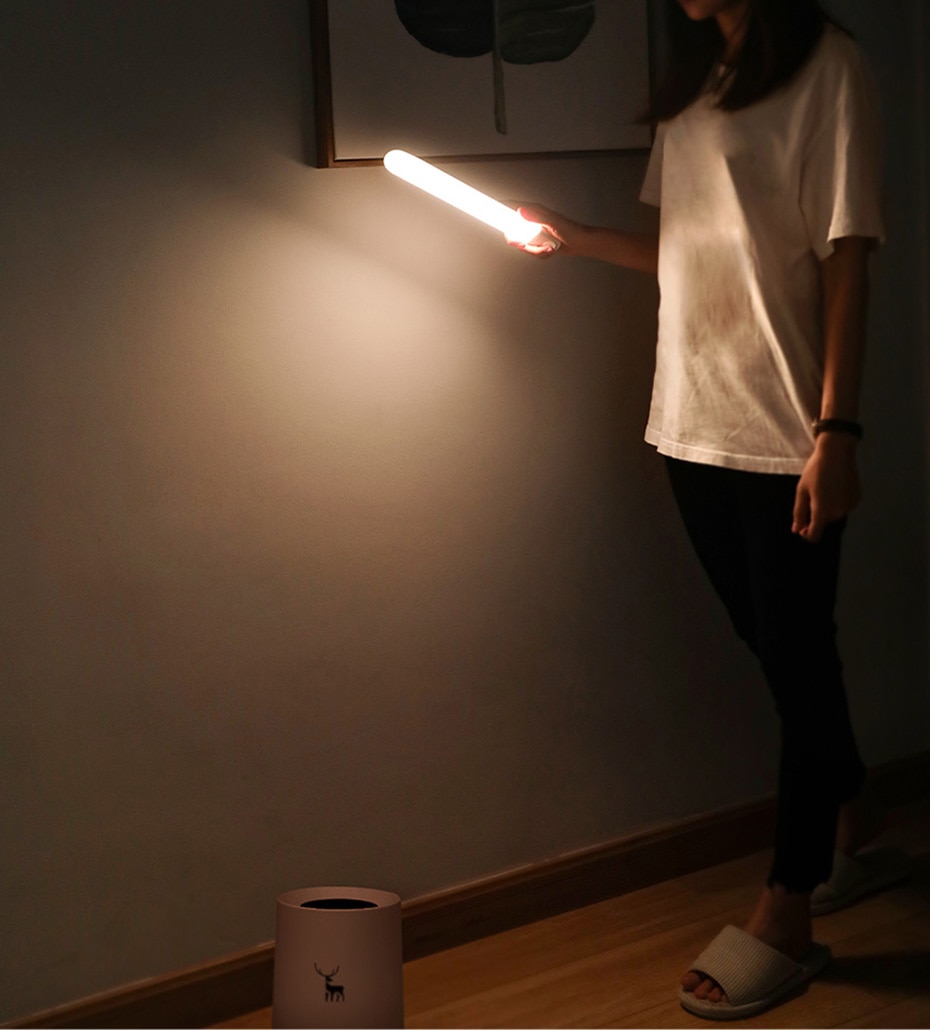 Tear off & Stick on, No Punching and Installation
The built-in battery makes punching or wiring unnecessary. The lamp can stick firmly with 3M super glue and tear off without any marks.
1. Tear off the high viscosity 3M adhesive of the base.
2. Glue the lamp body base to the wardrobe position.
3. Put the lamp body close to the base and absorb it.
Even if Life is full of Brightness Light is always Needed.
Available place: Aisle Stairs, Shoe cabinet, Kitchen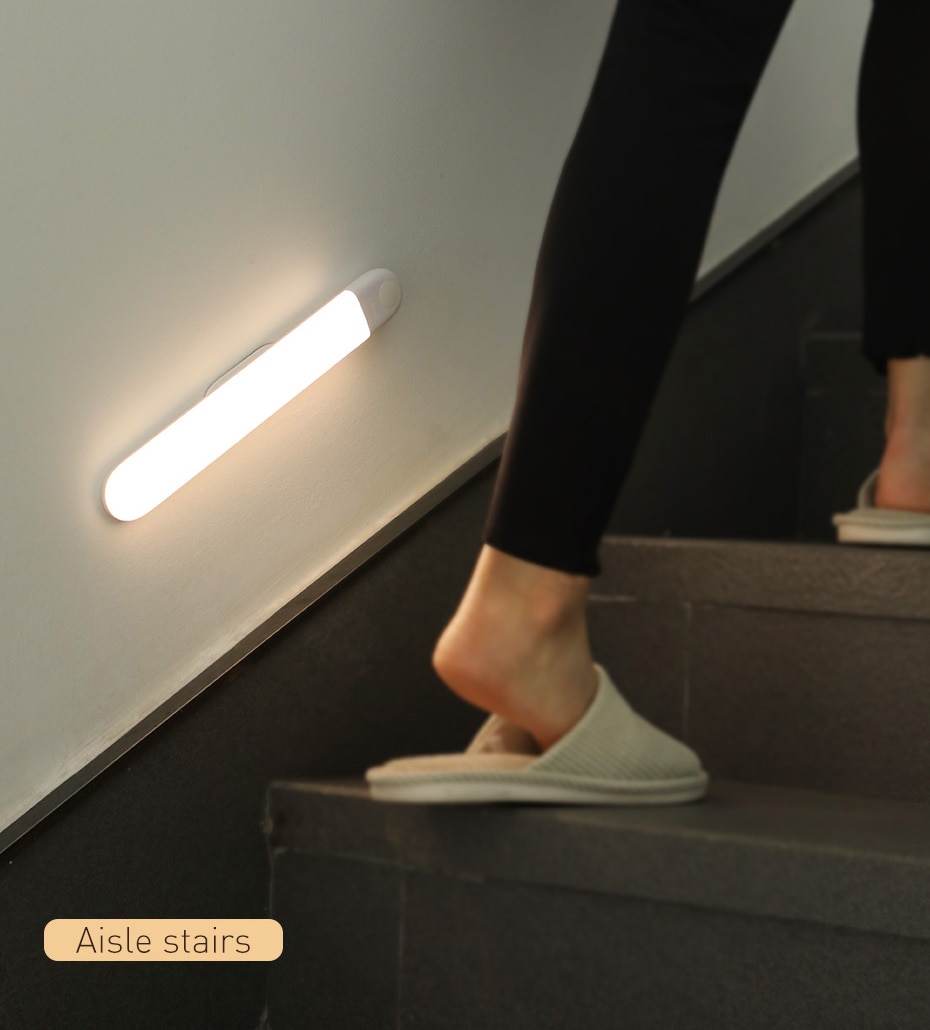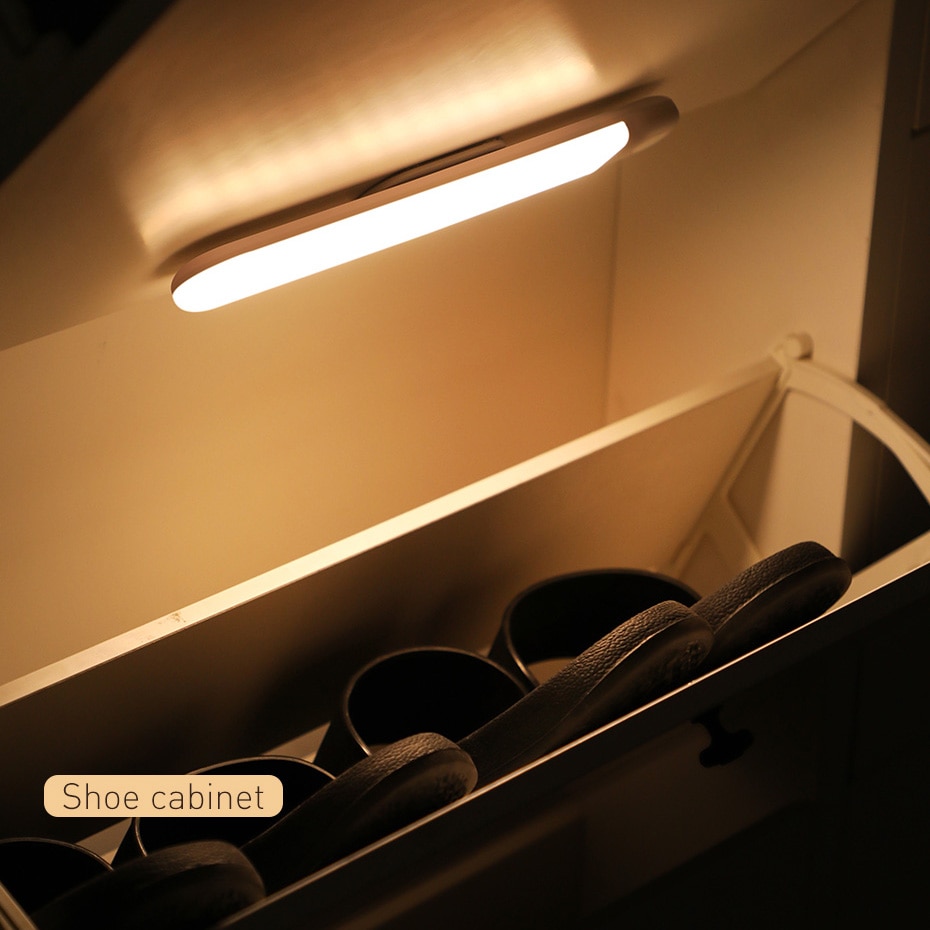 Product Parameter
Name: Baseus Sunshine Series Human Body Induction Wardrobe Light
Model: DGSUN-YA02/DGSUN-YBO2
Material: ABS+PC
Power: 1W
Operating temperature: -10℃-+40℃
Battery capacity: 800mah
Color temperature: 4000(Natural light)/6500K(White light)
Size: 290*36*16mm
Product weight: 115g
Multiple Type
4000k(Natural light), 6500K(White light)