Description
Spray SPA Thermostat Shower Set 20 Inch sky Curtain Dark Wall Into the Multi-Function Shower Nozzle 3 Outlet Hight Flow Switch
Simple, understated design is the hallmark of DCAN faucets and accessories. This bath and shower trim features an adjustable, water-saving SPA showerhead, and an easy-to-operate lever handle. Pair this trim with a Rite-Temp pressure-balancing valve, which maintains your desired water temperature during pressure fluctuations.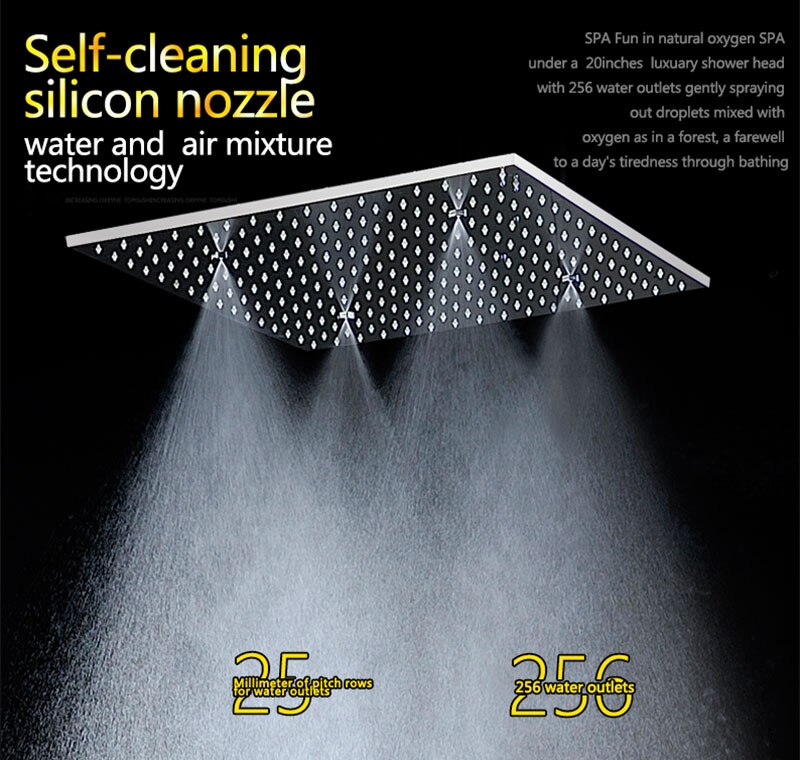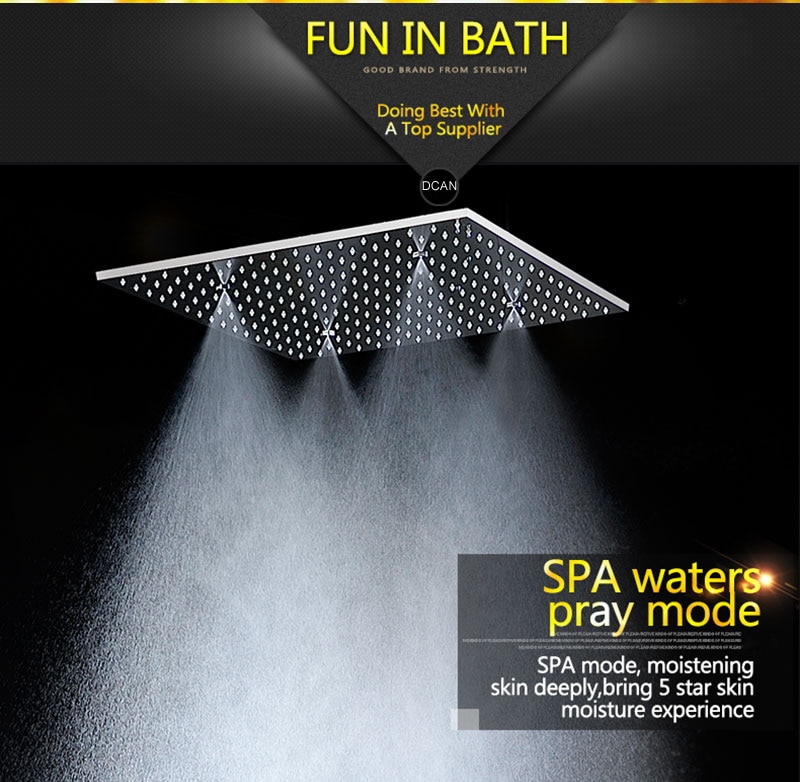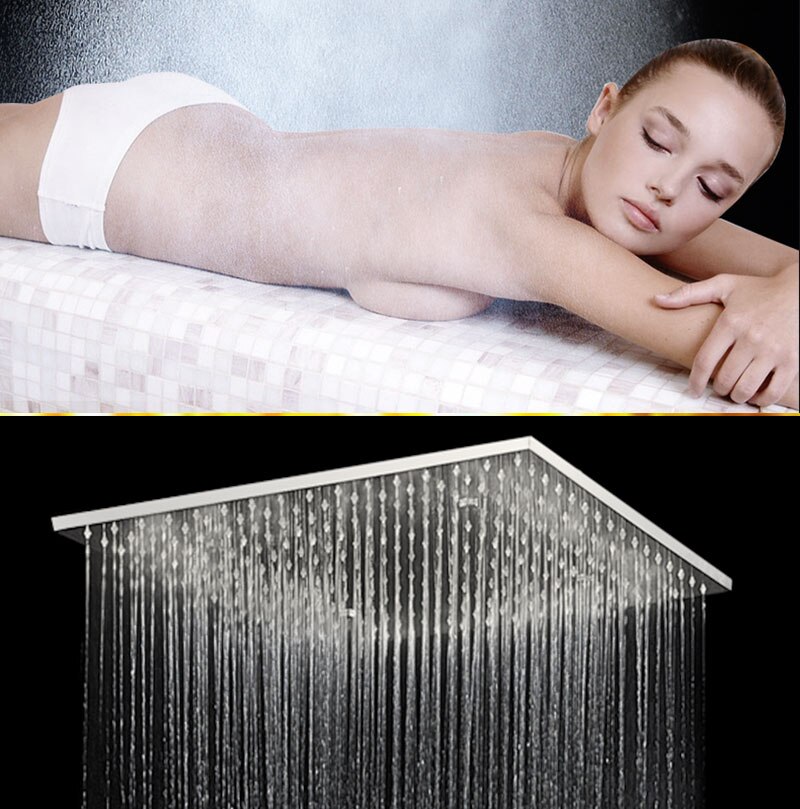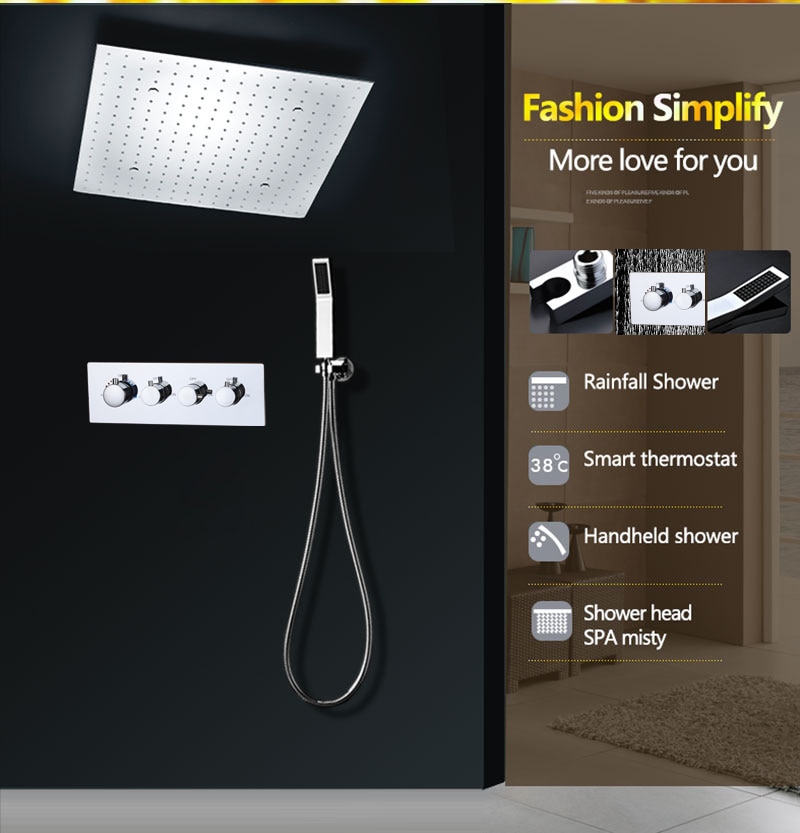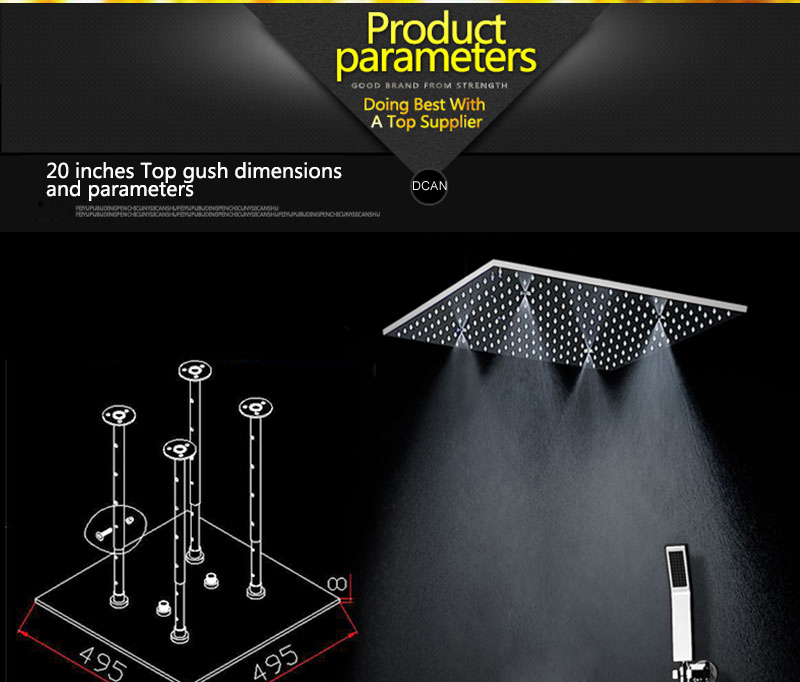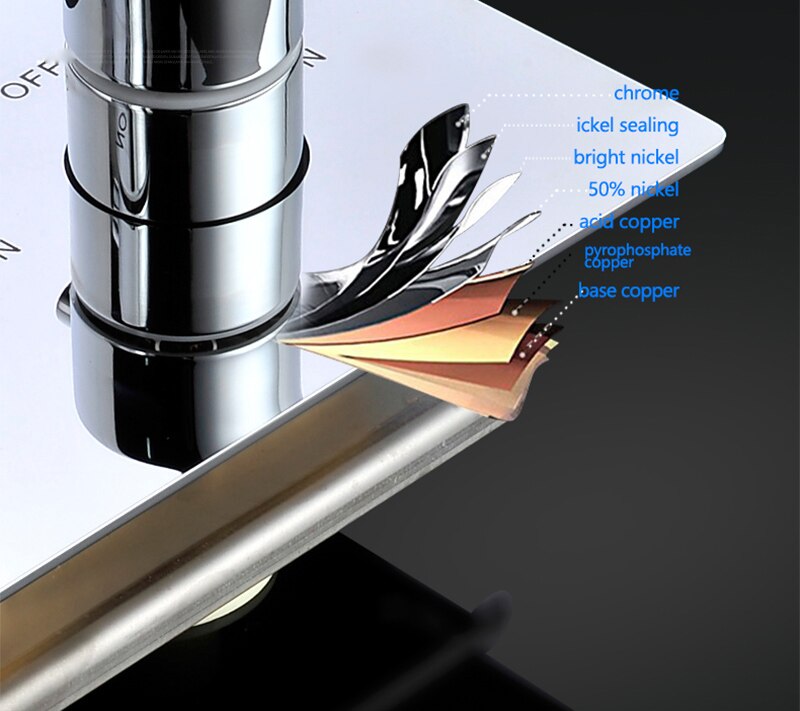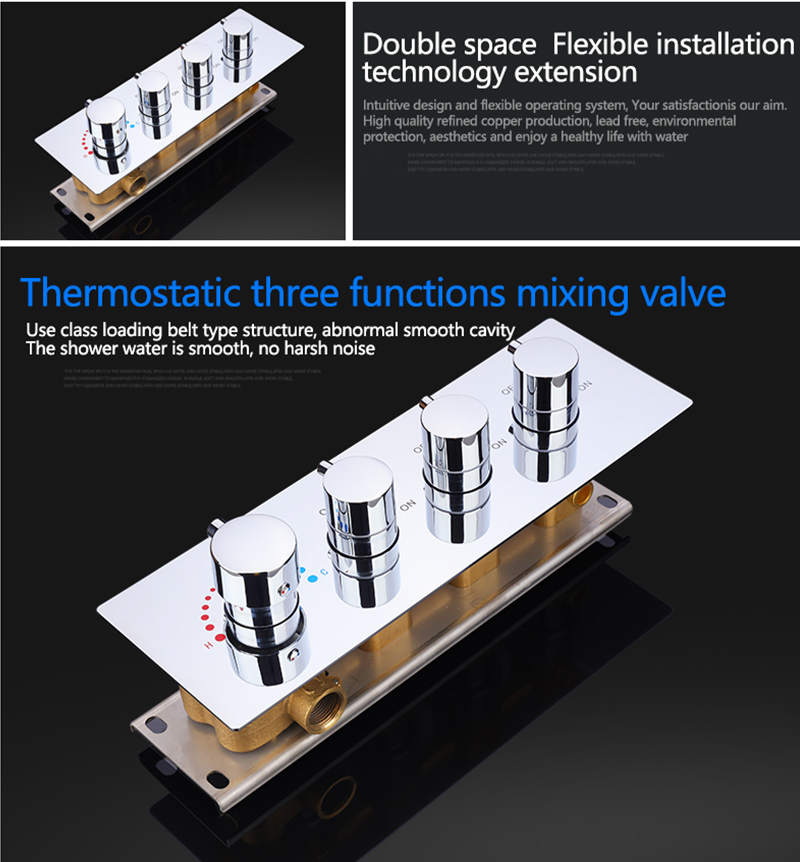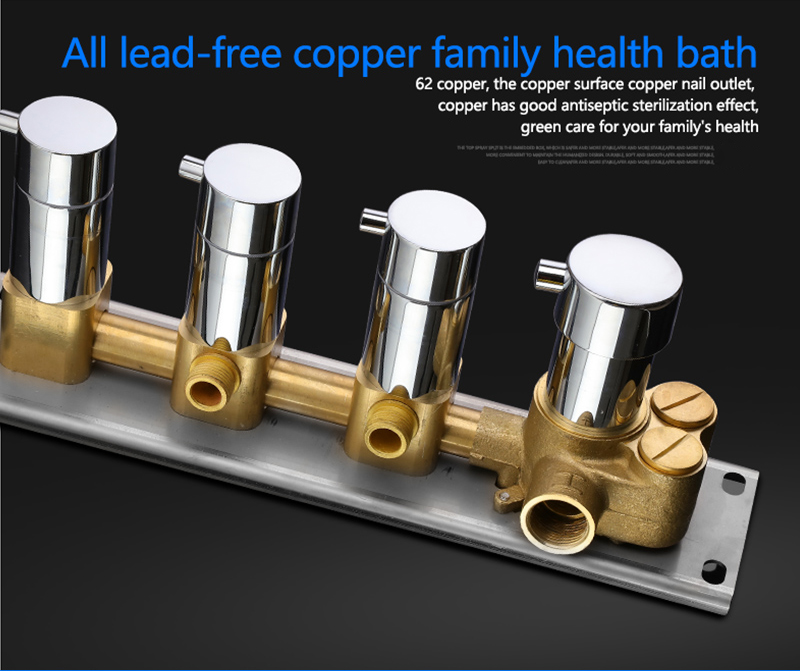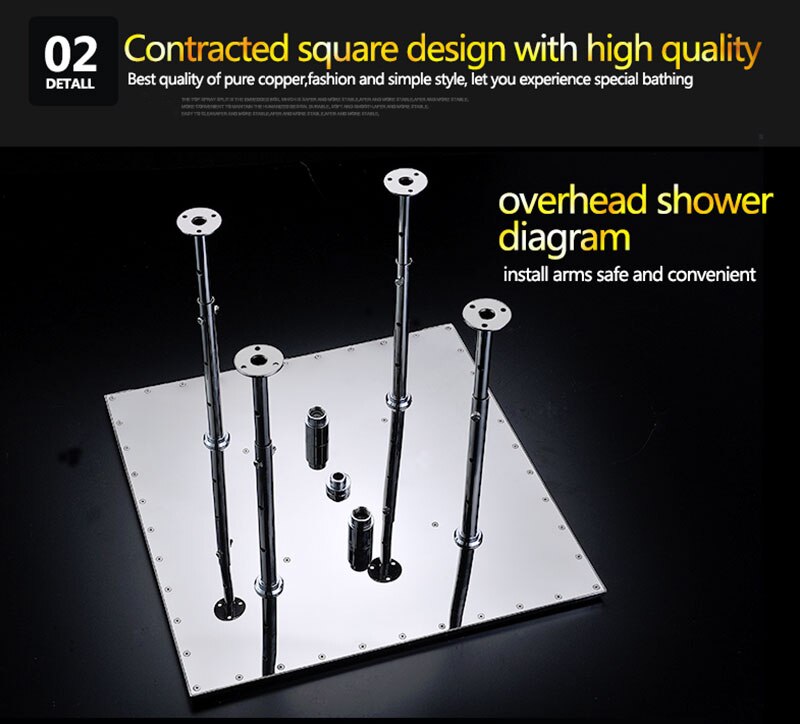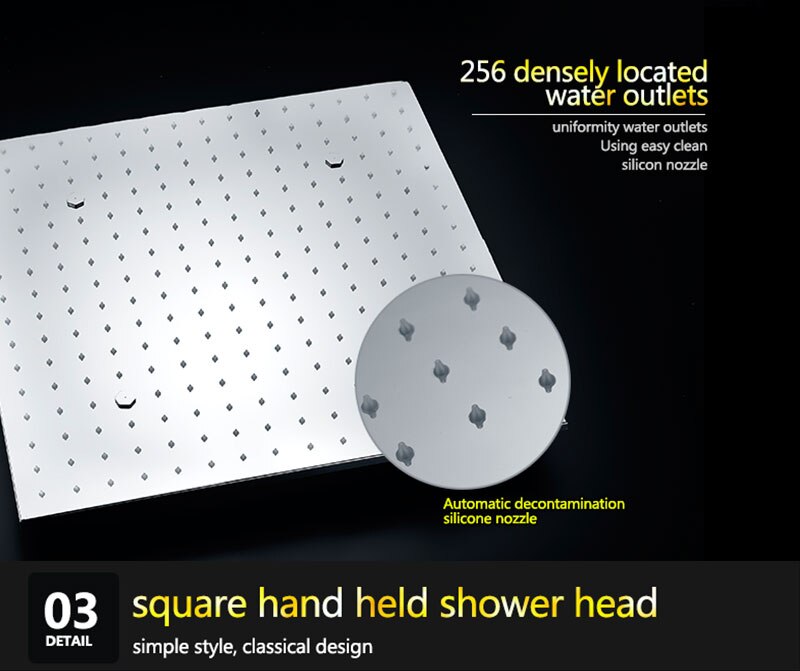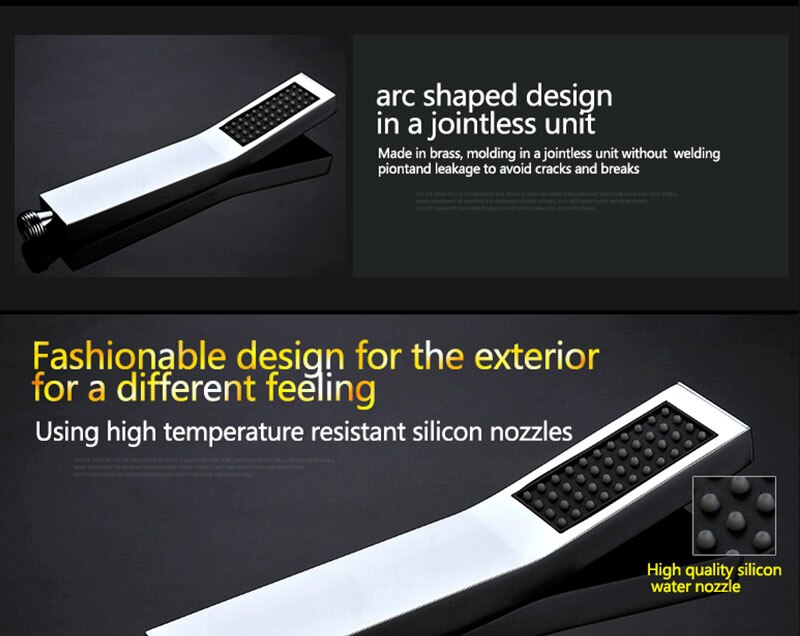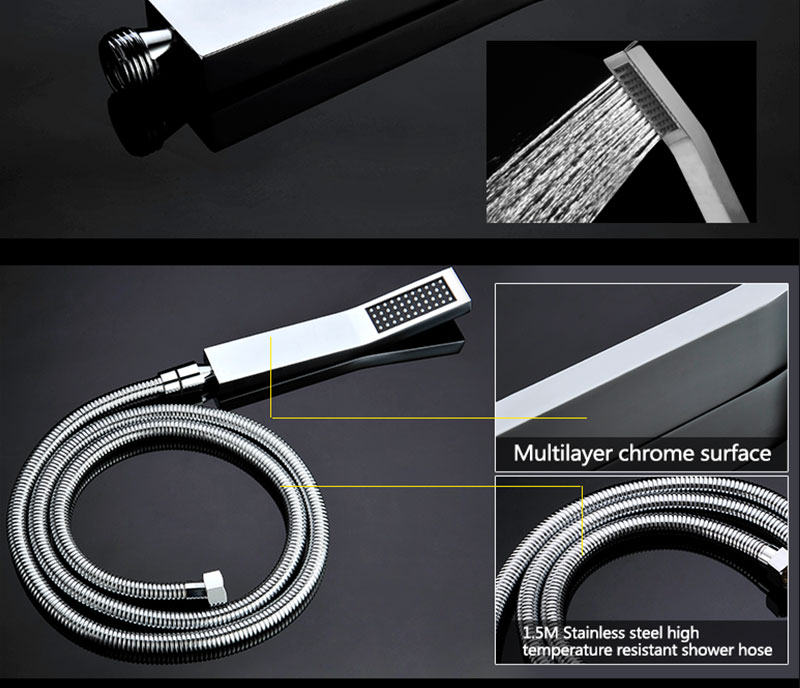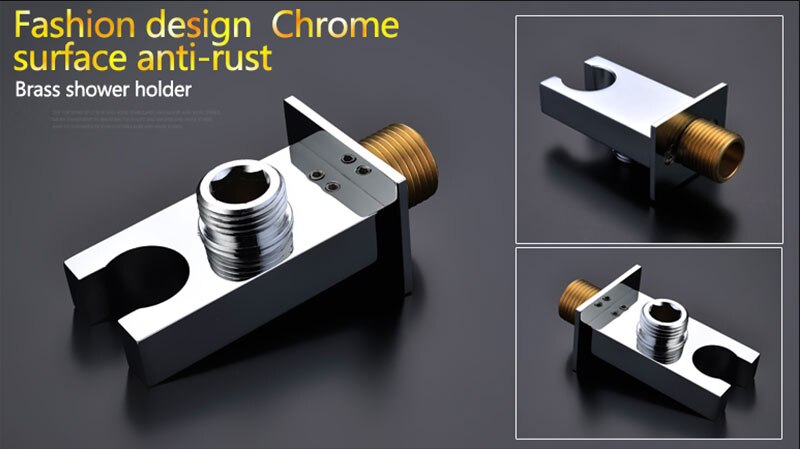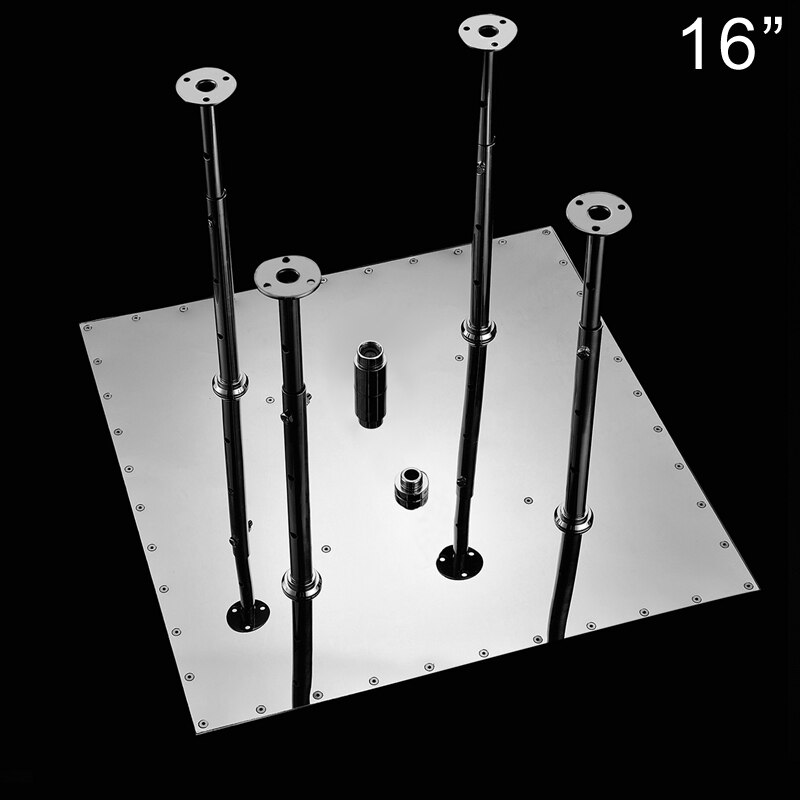 This is embedded install thermostatic shower set, water outlet way: rain, misty, handheld shower, etc.. Thermostatic 3+1 Hight Flow Switch , easy installation. Maintenance are not tearing down walls. It can be maintained at a temperature of 38 degrees to prevent burns. The elderly children and pregnant women can use. This shower head can experience the true feeling of rain, as well as SPA body massage spray, relieving fatigue and stress. It is your best choice, a choice to enjoy life.
Thermostatic shower set, please install softened water device to remove scale in water, which can increase the service life.
SPA Big Rain Shower Faucets Modern Shower Ceiling 20" Showerheads Panel 304 Stainless Steel Shower Set & Bath Shower Mixer