Description
Wi-Fi Thermostat Temperature Controller for Water/Electric floor Heating Water/Gas Boiler Works with Alexa Google Home 3A 16A
by Moeshouse
Attention: BHT-002GA / BHT-002GALW / BHT-002GC / BHT-002GCLW doesn't include Floor sensor
NOTE:
Model:BHT-002-GA/BHT-002-GB/BHT-002-GC Doesn't include Wi-Fi Function.
Model:BHT-002-GALW/BHT-002-GBLW/BHT-002-GCLW/ Include Wi-Fi Function.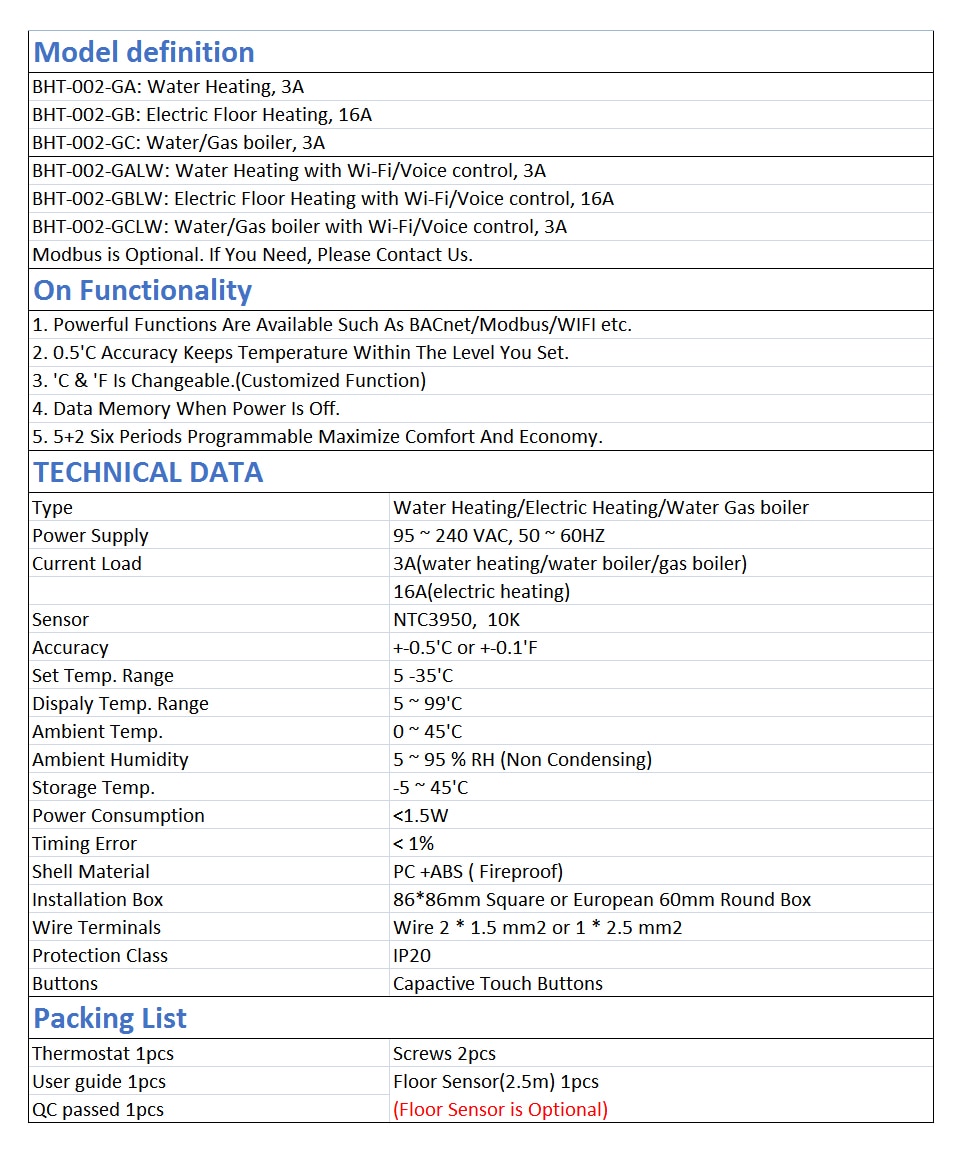 The manual in English:
BHT-002
BHT-002 with Wifi/Voice control
https://drive.google.com/open?id=1xt-ZfGK9-3h3uKKwX0xaEZsp8CEkTiUM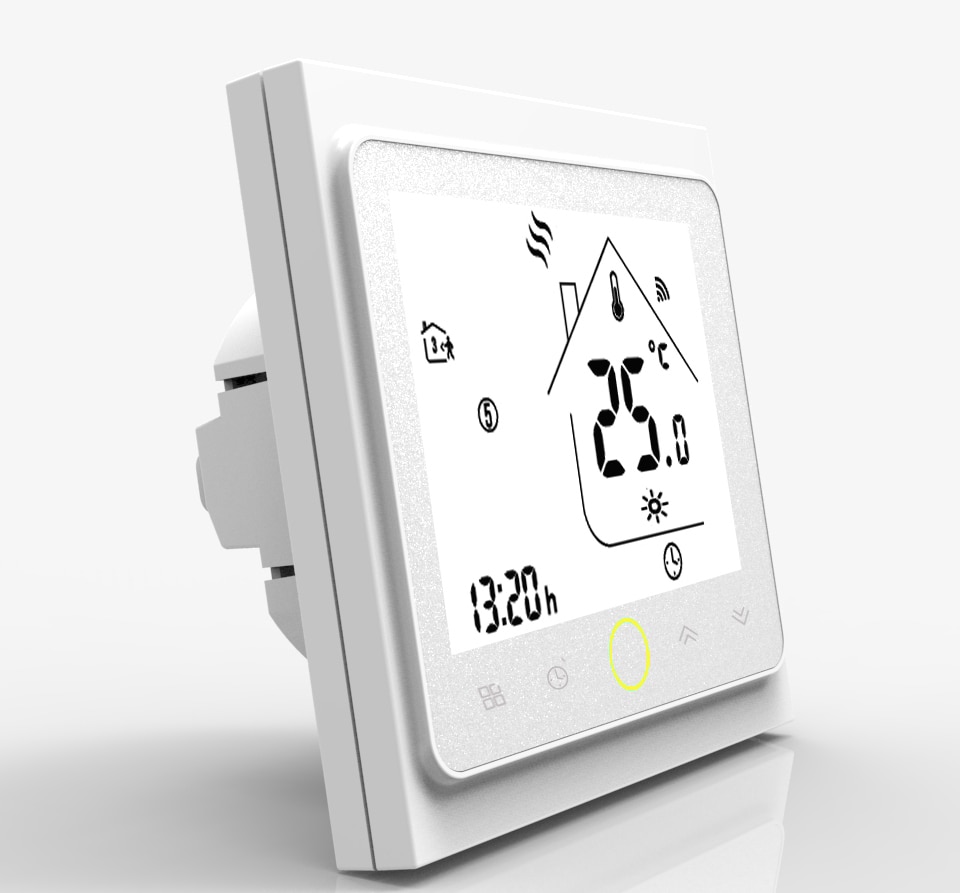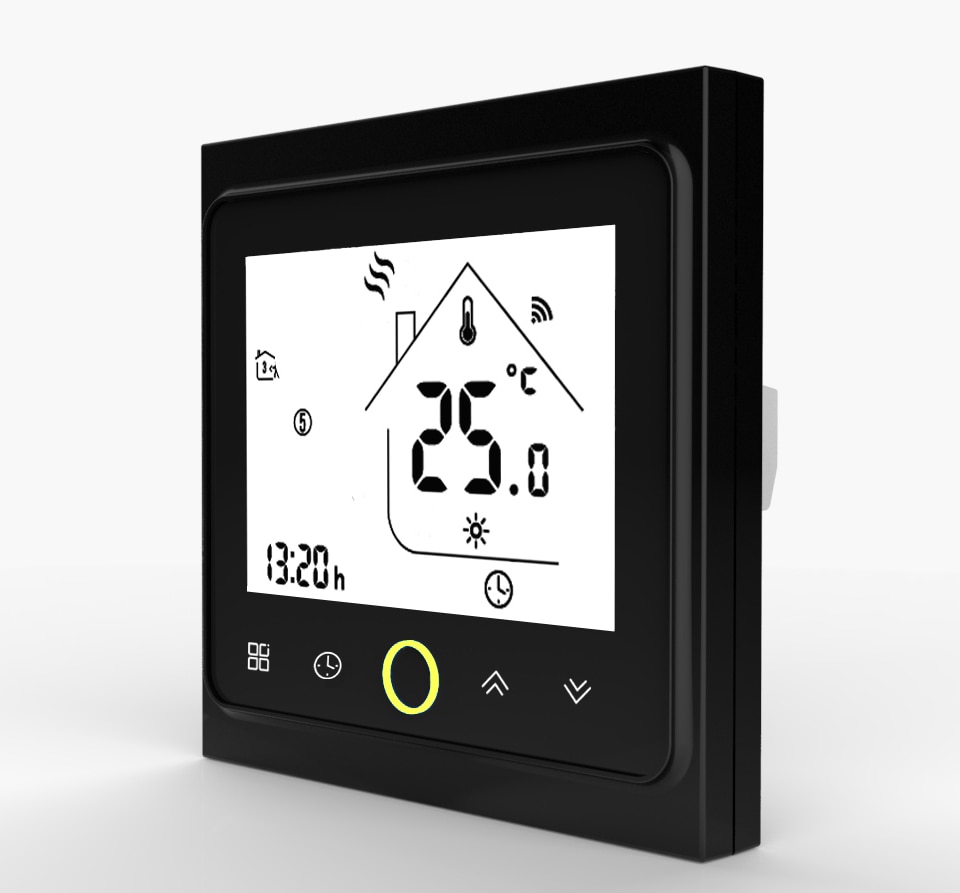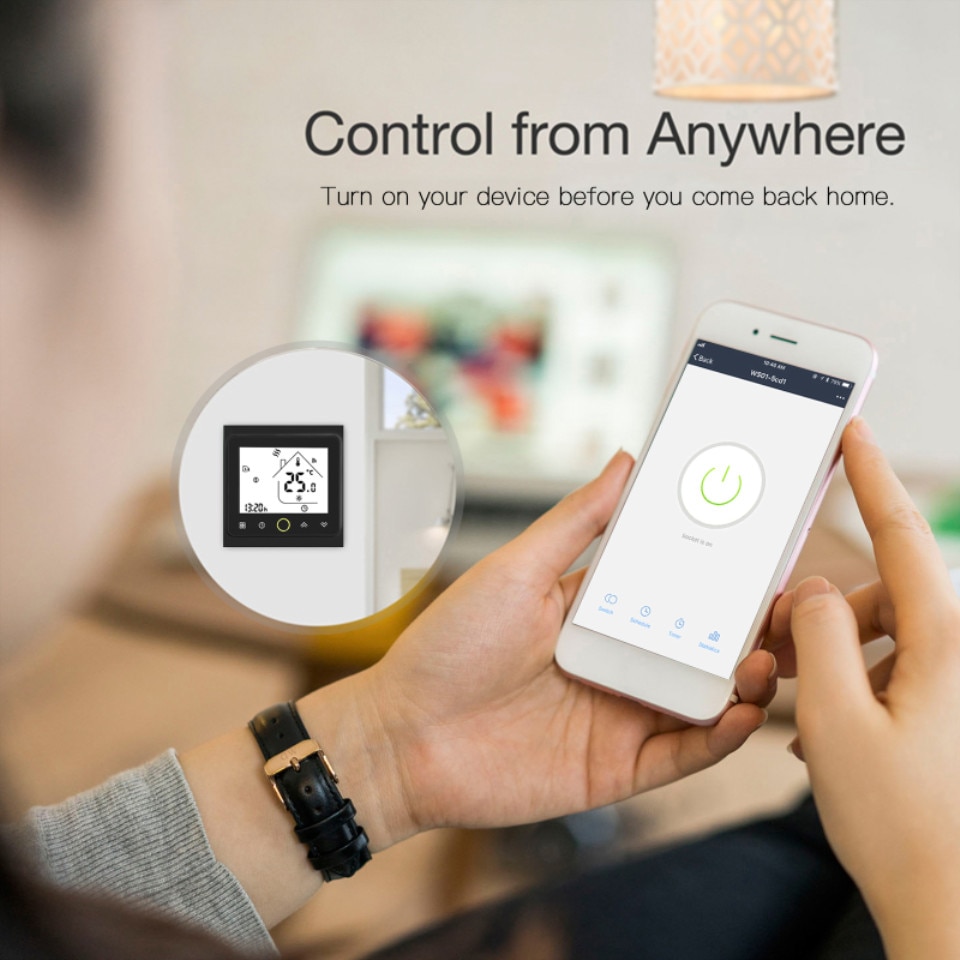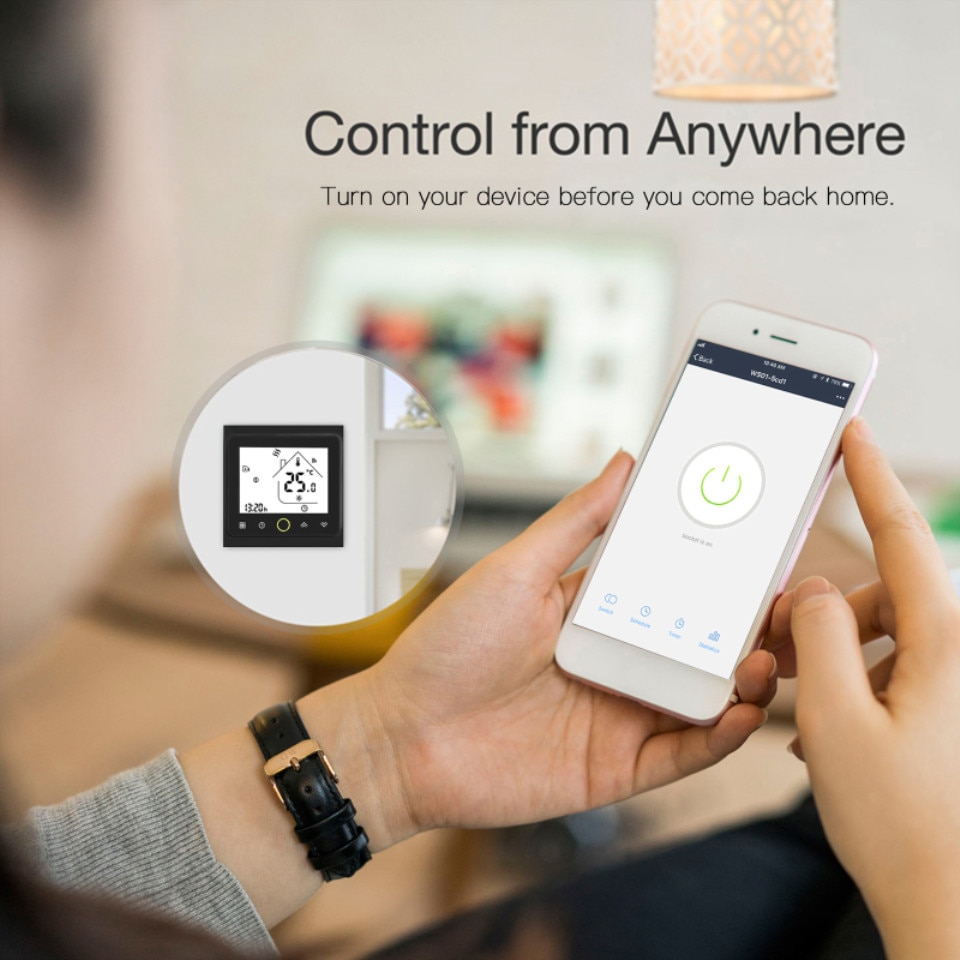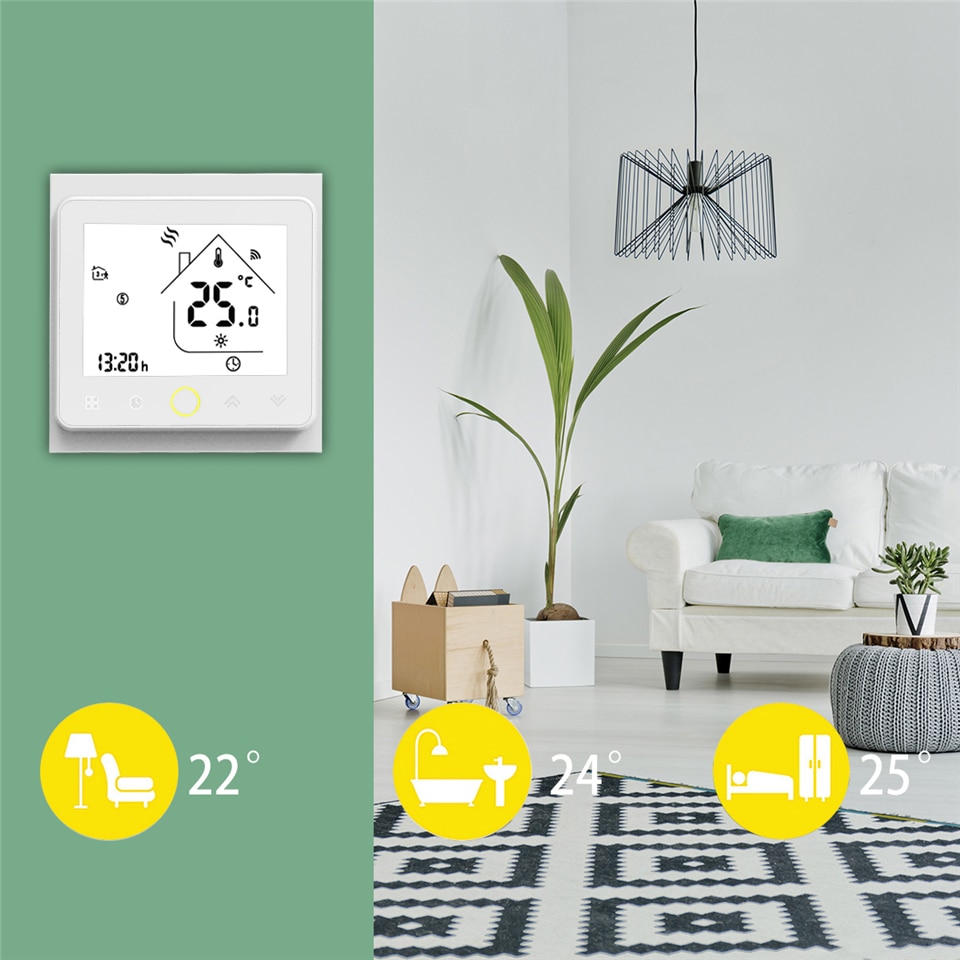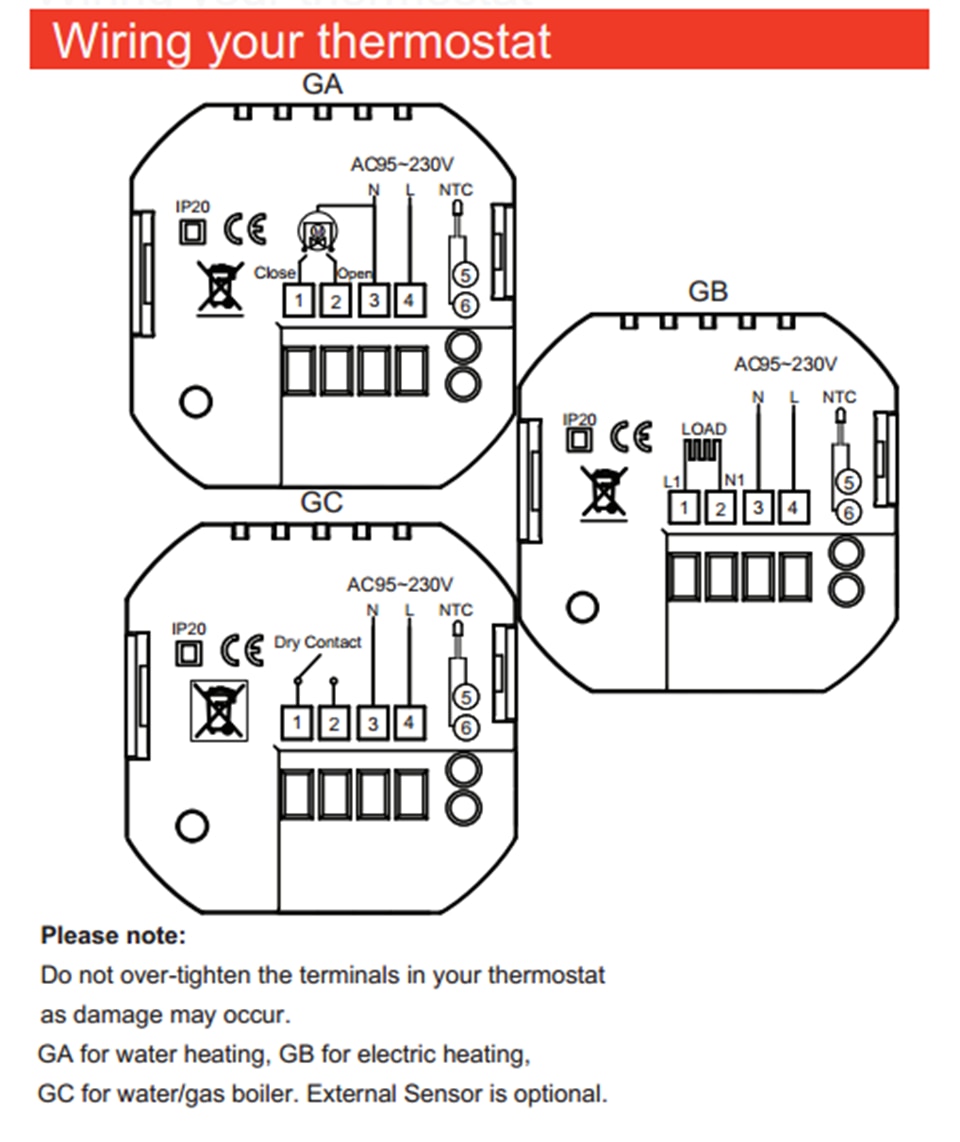 INSTALLATION
Your thermostat is suitable foe installation within a standard 86mm pattress box or European 60mm pattress box
Step 1. Keep power off. See Fig 1
Step 2. Remove the mounting Plate by rotating the LCD part. See Fig 2.
Step 3. Connect power supply, load into the appropriate terminals. (see " wiring your thermostat for details and fig>
Step 4. Fix the mounting plate into the wall with screws in the box. See Fig 4.
Step 5. Fasten body of the thermoatat and the mounting plate through rotating. See Fig 5.
Step 6. Installation complete. See Fig 6.