Description
Big 20 Inch Overhead Ceiling LED Rain Spa Shower Head Set Bathroom 5 Function Temperature Controller Shower 3 Wall Body Spray
Simple, understated design is the hallmark of DCAN faucets and accessories. This bath and shower trim features an adjustable, water-saving SPA LED showerhead, and an easy-to-operate lever handle. Pair this trim with a Rite-Temp pressure-balancing valve, which maintains your desired water temperature during pressure fluctuations.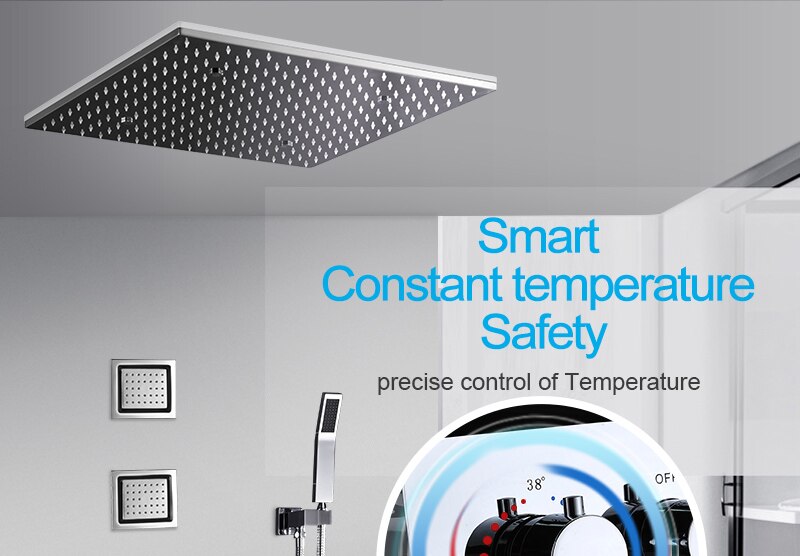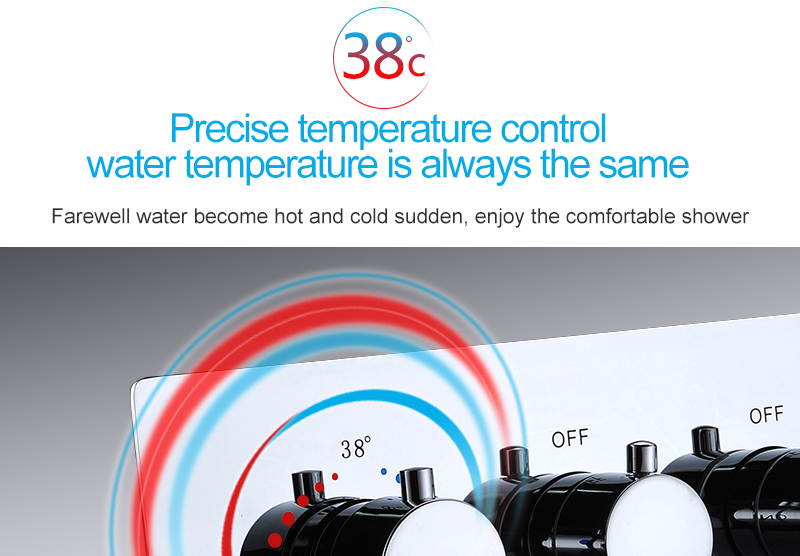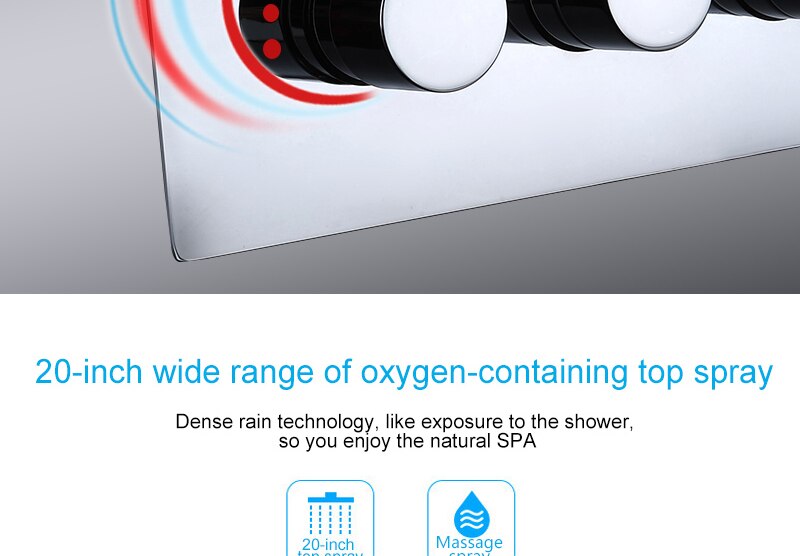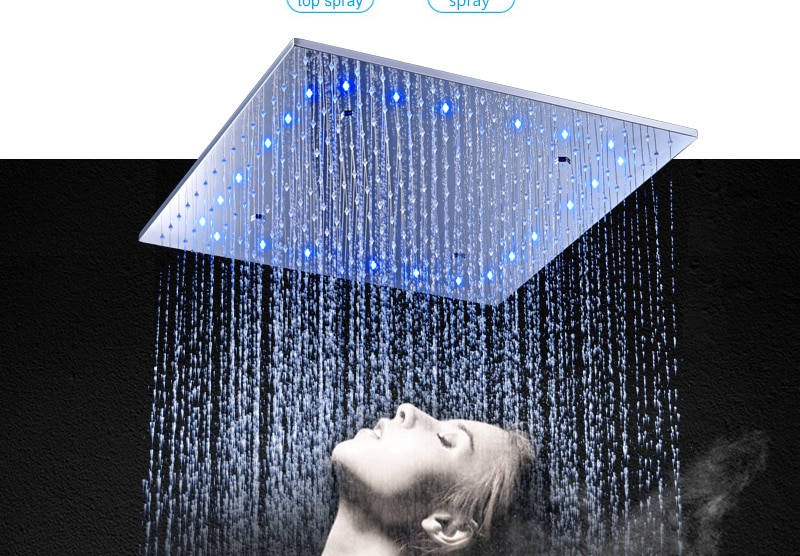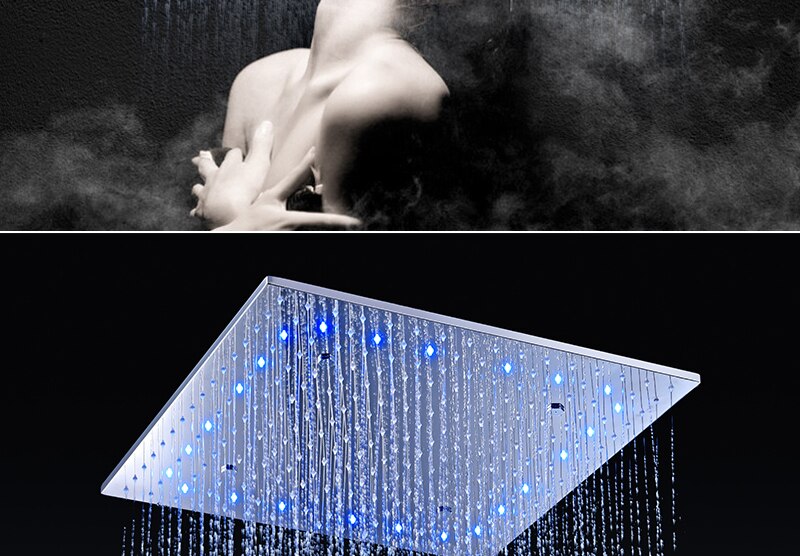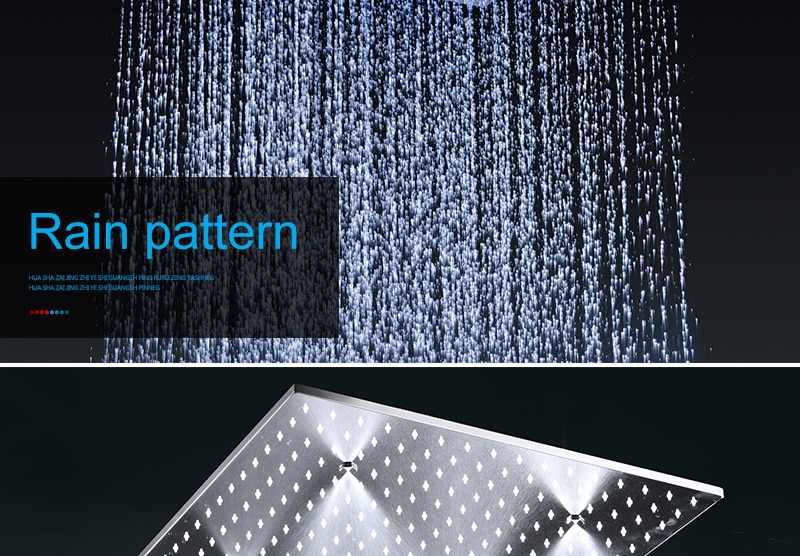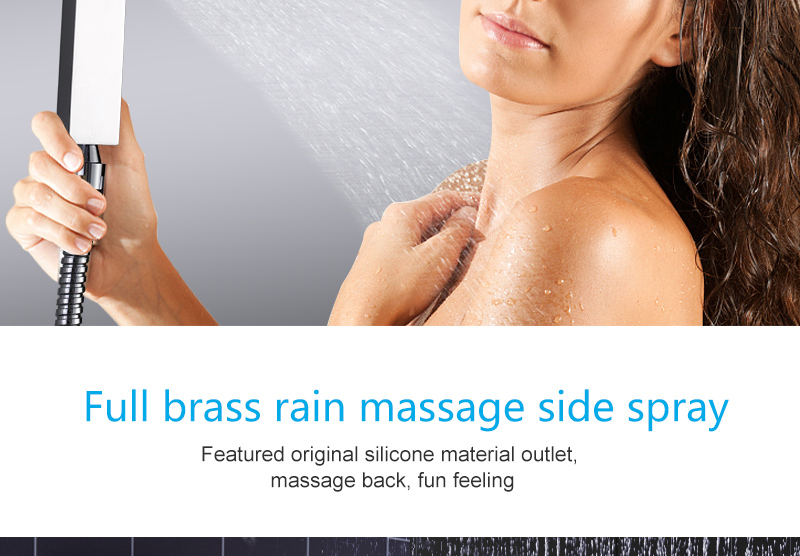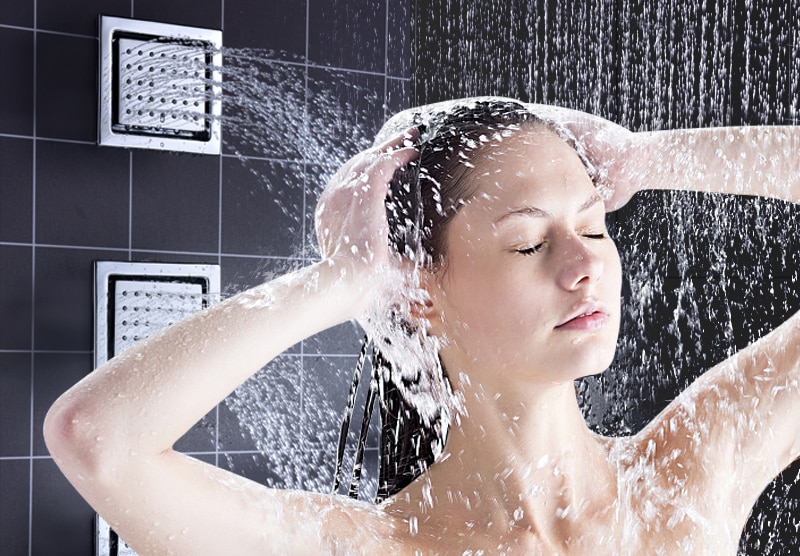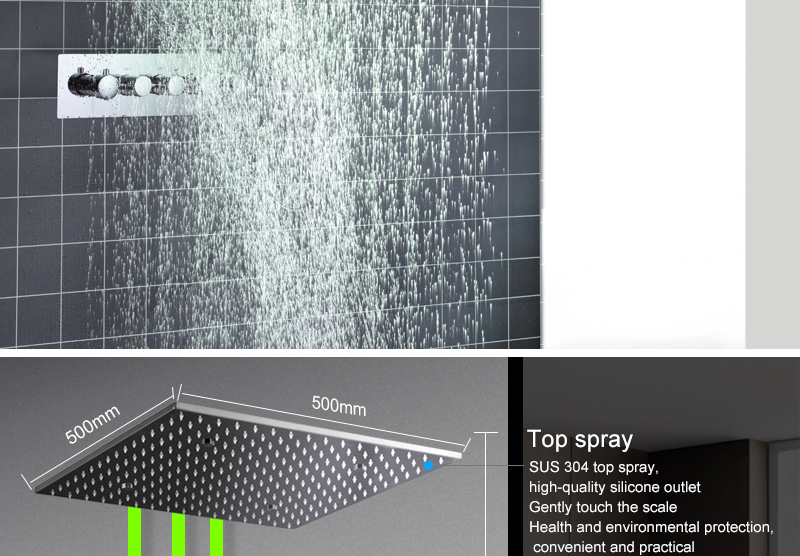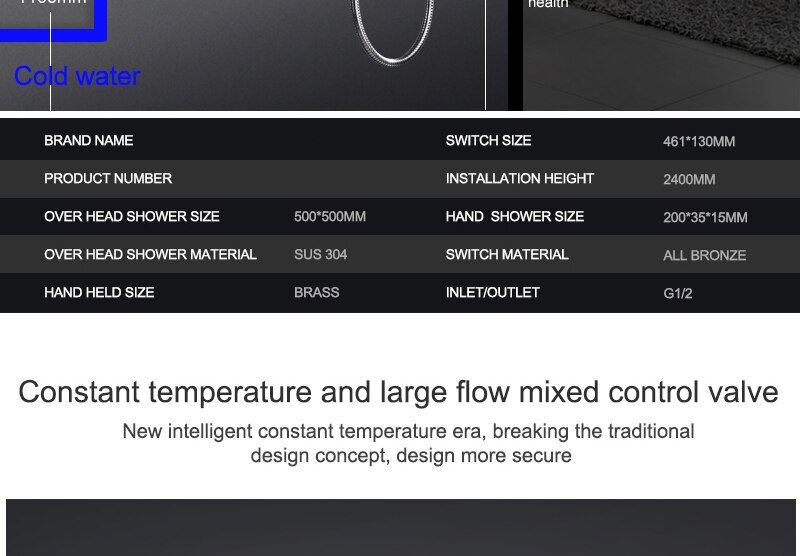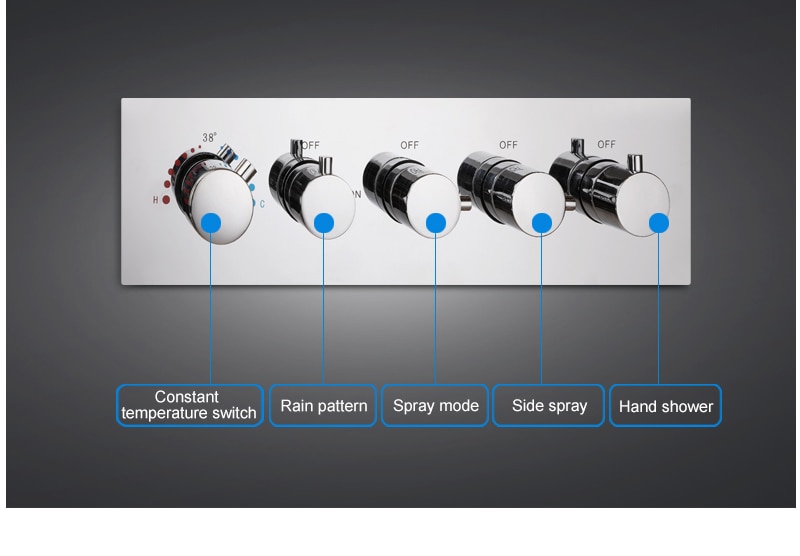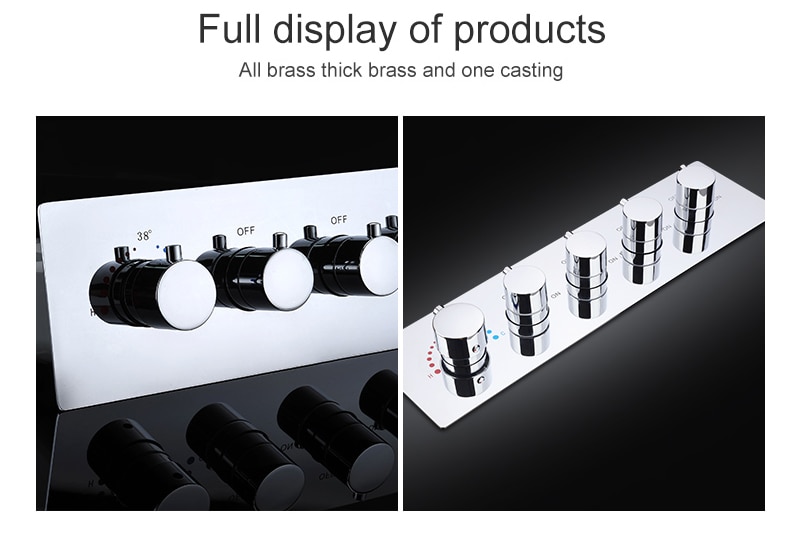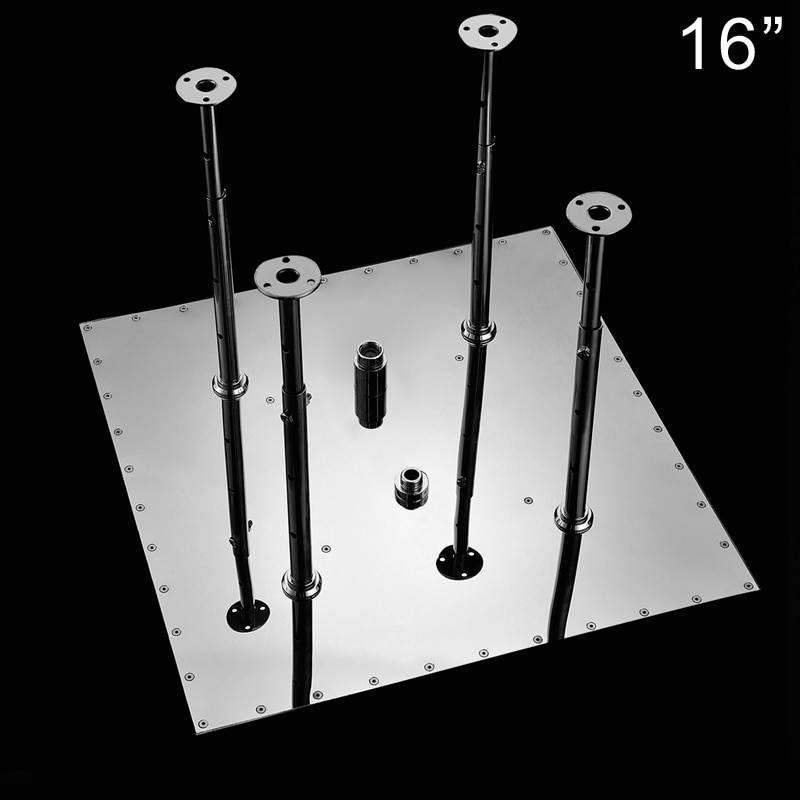 The LED lamp bead is hidden in the shower head, it is not visible from the appearance. Only after connecting the shower head to water pipes , and open rainfall mode,when the water come out ,the LED will be light up.
Kindly reminder: Please ensure that there are no impurities and dirt in the water pipes before installation, in order to avoid blocking the LED generator Impeller, resulting in insufficient speed and can not generate electricity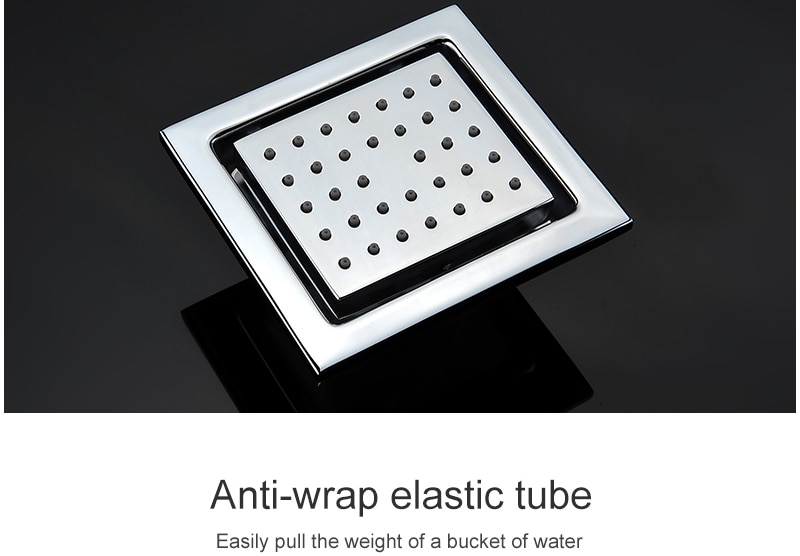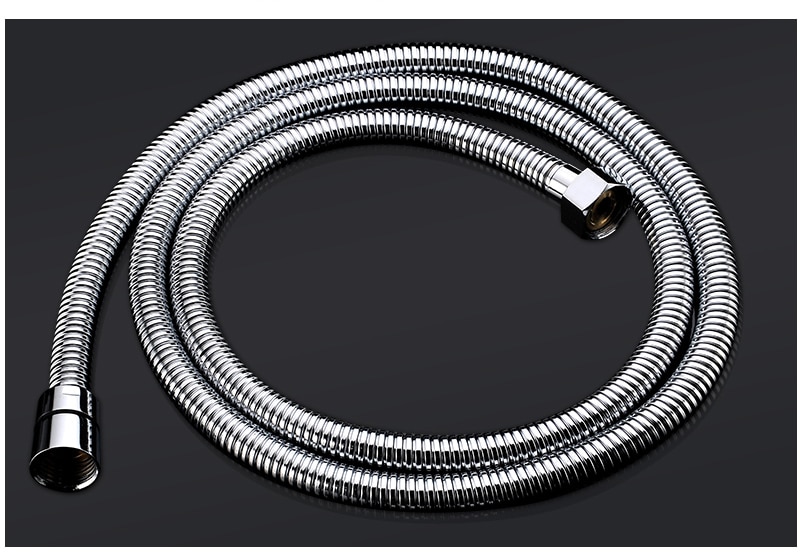 This is a self-luminous LED shower head, the water outlet way: rain, misty, handheld shower, etc.. LED lights can change color with different temperatures automatically: 0-29 degrees: Blue, 30-39 degrees : green, 40-49 degree: red, 50 degrees and above: red flashing high temperature alarm. This shower head can experience the true feeling of rain, as well as SPA body massage spray, relieving fatigue and stress. It is your best choice, a choice to enjoy life.
Thermostatic shower set, please install softened water device to remove scale in water, which can increase the service life.
Big 20 Inch Overhead Ceiling LED Rain Spa Shower Head Set Bathroom 5 Function Temperature Controller Shower 3 Wall Body Spray